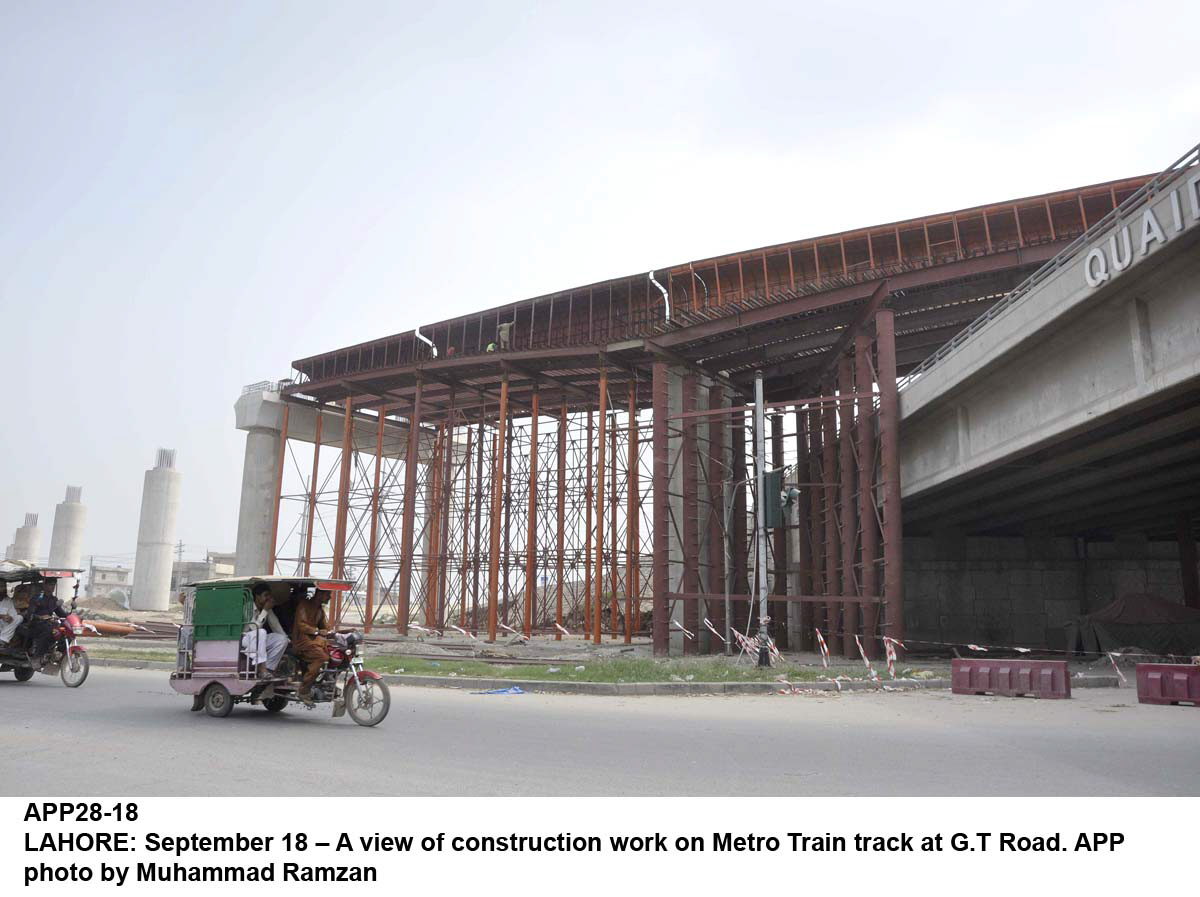 ---
LAHORE: Civil contractors of the Lahore Orange Line Metro Train (OLMT) project have complained about non-payment of their outstanding invoices since March 2018.

Speaking to The Express Tribune, a contractor said that despite repeated requests local contractors are being continuously denied payments of their bills for the last six month. "The metro train project has become a nightmare for local contractors. We have completed over 95% of civil works, including the civil structure of elevated track and stations except for some development works of the underground metro stations near General Post Office, but still we are awaiting payments against bills of the completed works," he said.

As per the direction of the apex court, he said, it is most likely that the project enters in commercial operations by end July 2019, since all development works will be completed by the local and Chinese contractor by April 30, 2019. However, Chinese engineers required some three months for trial and synchronisation of different systems requisite for smooth operation of the country's first metro train.

According to reports, issues related to the delay in contractors' payment was also highlighted in an apex court hearing on the metro train project. The CJP had directed the Punjab government to ensure payment of all outstanding dues to all contractors working on the projects. He also directed the Punjab Masstransit Authority (PMA) to look into the matter and make payment to contractors. However, the issue of outstanding payment is yet to be resolved.

The Punjab government has earmarked Rs34.5 billion for transport and mass transit in its provincial budget for remaining eight months of the current fiscal year 2018-19 of which a lion's share of Rs33.6 billion will go to the OLMT project.

However, Punjab Finance Minister Makhdum Hashim Jawan Bakht in his budget speech also indicated toward huge outstanding contractors' payments of Rs57 billion. He highlighted that during the last days, Pakistan Muslim League-Nawaz (PML-N) government acquired an overdraft of Rs41 billion from the central bank but it failed to make outstanding contractors' payments. He also claimed that the project will be complete at the cost of Rs250 billion though earlier the PML-N government had announced that it will cost Rs165 billion.

Initially, the total cost of the OLMT project was estimated at Rs165 billion, including a soft-loan of Rs150 billion through China's Exim Bank. The previous PML-N government had indicated that the government will pool Rs15 billion through local resources. However, owing to litigation, unplanned land acquisition and retendering for remaining works of the OLMT package-2, the local component of the project cost has already been increased by Rs13 billion for which provincial authorities are trying to seek approval for an additional cost.