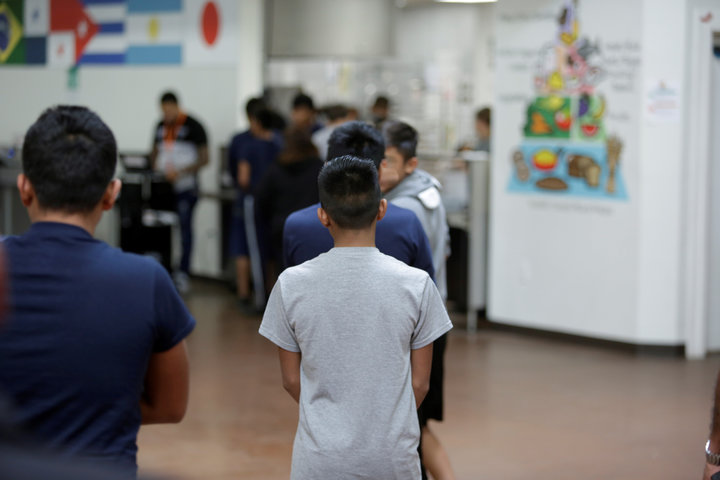 ---
KARACHI: "Every morning I wake up with a feeling that my children are getting late for the school, but I sink back into my bed when I realise that my kids are still detained thousands of miles away from here," said Abdia Parveen aka Zakia as her eyes welled up with tears.

Zakia was telling the astonishing tale of the alleged snatching of her children – Rabia Mahak, 14 and Mohammad Sanaullah, 12 – by the Netherlands authorities on the pretext of their father Khair Mohammad's alleged mental sickness.

The family, which now lives in Larkana, had moved to The Hague in 2011 after Mohammad was posted there as an assistant to the Pakistan ambassador. Mohammad had to leave the job due to his differences with senior officials at the embassy. He later sought asylum in the European country.

11,803 overseas Pakistanis detained in different countries

"Soon after our asylum request was approved, some Dutch intelligence officials started harassing my husband," Zakia said, adding that her husband lodged complaints with higher authorities and even sent a letter to the Netherlands prime minister against this harassment.

"However, one day some officials raided our house and whisked away my husband who was later admitted to the Dutch Association of Mental Health and Addiction Care in view of his alleged mental sickness."




According to Zakia, Mohammad was kept for two months in the mental hospital where he underwent treatment and was forced to take medicines despite the fact that he had no mental problems.

Enforcing the law: Rangers detain 12 'criminals'

"In this situation, I had no other option but to inform my family members living in Pakistan, America and Europe and seek their help. Some family friends living in Germany reached the Netherlands and took up this matter with higher authority.

"After a few days of negotiation, they discharged my husband in September 2017, but took away my two children Rabia and Sanaullah, saying that their father was a threat to them," she said amid sobs.

The mother said she and her husband knocked the door of an Amsterdam court and the judge ordered the 'Child Protection Authority' to allow parents to meet the children until further orders.




Showing the court order, Zakia said the court allowed them to visit their children three times a week, but the authorities bluntly refused it. They fought this case for months but ultimately left the country as no one was ready to listen to them.

"We decided to return to Pakistan in May this year in order to take this case to proper forums to get our children back from the custody of the Netherlands government."

Zakia appealed to foreign ministry, human rights organisations, civil society members and the Amnesty International to help them unite with the kids. "I am mother of these children. Under which law have they taken away my loved-ones who are Pakistani citizens?" she said.

Speaking to The Express Tribune, Khair Mohammad said, "Life of our children is in danger. Dutch authorities have no legal or moral authority to further detain them. However, despite our repeated requests, the Dutch authorities are unwilling to disclose the whereabouts of our children."

Two detained for carrying explosives in Hyderabad

Referring to national and internal national laws and treaties, he said both the children are minor and all the laws allow children to live with their parents. The Express Tribune also emailed to Embassy of Netherlands in Islamabad and tried to contact the Netherlands Child Protection Authority but to no avail.

Speaking to The Express Tribune, Foreign Office spokesperson Dr Muhammad Faisal said the Netherlands has no right to take Pakistani children into its custody.

"I wonder why the family has returned to Pakistani without verdict of the court. The family can approach the embassy of Netherlands in Islamabad from where the case can be pleaded.

"The Netherlands government can only take the children into custody if they are Dutch national… otherwise the children must be released to the parents or another guardian without any delay," he said, promising that the government would look into the matter.