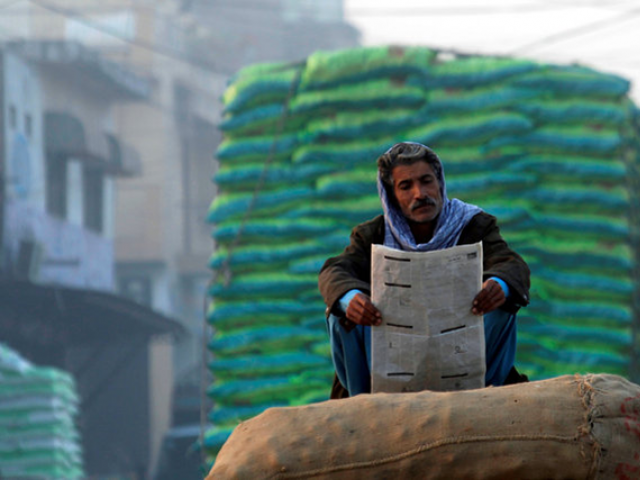 ---
The Council of Pakistan Newspaper Editors (CPNE) has rejected the draft law proposing the merger of all regulatory authorities into one top body to be called the Pakistan Media Regulatory Authority.

A joint statement issued on Saturday by CPNE President Arif Nizami, Senior Vice President Imtinan Shahid and Secretary General Dr Jabbar Khattak, says such steps have led to the spread of fear and perplexity throughout the Pakistani print, electronic and digital media.

CPNE sets up panel on press laws

The statement says that through the proposed law, excuses have been offered to curb freedom of the press and freedom of expression; hinder the people's right to information; cultivate government influence and strict control.

The CPNE finds it "a saddening measure that contrary to the trends of previous governments", the current federal government has, while ruining the past practices, presented the proposed law without any consultation from the CPNE or any other press forum. The council notes that the proposed law "unveils the unfavorable negative motives of curbing freedom of the press in Pakistan".

The statement says everyone must remember that during the Ayub Khan's era, the CPNE, the PFUJ, the APNS and all other media representative organisations – with the support from civil society and the general public – compelled the dictatorial regime to abolish the black law called the Press and Publication Ordinance.

No compromise on media freedom, says CPNE

The CPNE office-bearers warn that those seeking to impose their agenda on the media in the garb of press advice through the proposed law must not forget that the past governments had been forced to do away with the infamous practice of press advice through people's struggle.

"If anyone thinks that through black laws they would be able to curb freedom of the press then they're mistaken" because in Pakistan journalists, media workers, civil society members and pro-democracy political leaders have the power to change any black law – with the help of the people – aimed at curbing the constitutional rights such as freedoms of the press and expression.

CPNE to be consulted on advertisement policy: Wahab

Rejecting the mindset yielding "preferential, biased and special laws for media", the CPNE office-bearers urge the government to take steps to develop favorable circumstances to run the media-related affairs as per the prevalent, customary laws and abstain from devising any laws without consulting the CPNE and other media organisations.

The statement says that the CPNE will soon call a meeting of its standing committee to review the proposed law and come up with a detailed stance; and organise a media convention to take important decisions.
COMMENTS
Comments are moderated and generally will be posted if they are on-topic and not abusive.
For more information, please see our Comments FAQ