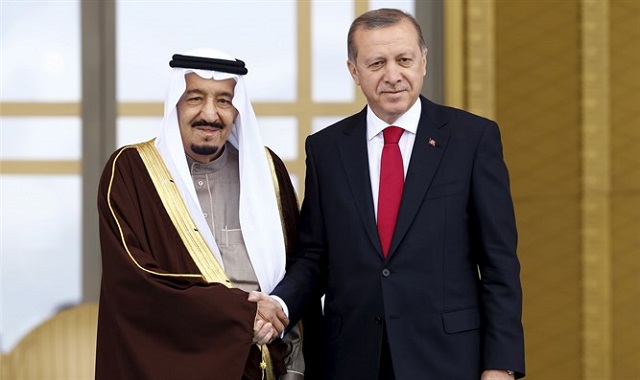 ---
ANKARA: Turkey's President Recep Tayyip Erdogan and Saudi King Salman agreed to continue cooperation in the investigation into what happened to Riyadh critic Jamal Khashoggi in telephone talks, the Turkish presidency said Saturday.

Turkey questions employees of Saudi consulate on Khashoggi

Erdogan and Salman late Friday "emphasised the importance of continuing to work together with complete cooperation", a Turkish presidential source, who asked not to be named, said.

The two men exchanged information about their countries' probes of the Khashoggi case, the source added.

Saudi crown prince had no knowledge of 'specific' Khashoggi operation: source

The phone call on Friday came shortly before Riyadh confirmed Khashoggi was killed in the consulate, according to Saudi state media.
Their first telephone call was on Sunday.

Khashoggi, a Washington Post contributor who lived in the United States since 2017, disappeared after a visit to the Saudi consulate in Istanbul for official documents on October 2.
COMMENTS (1)
Comments are moderated and generally will be posted if they are on-topic and not abusive.
For more information, please see our Comments FAQ