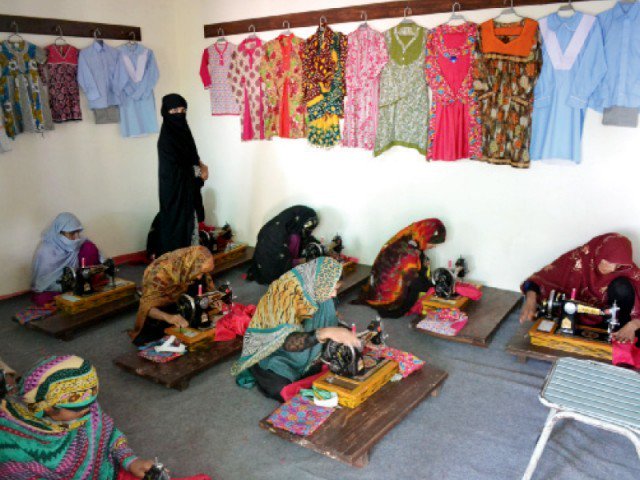 ---
ISLAMABAD: Women Action for Better Workplaces (WAction), a project of Trust for Democratic Education and Accountability (TDEA), shared the findings of its Monitoring of Workplace Report in a convention here on Thursday that speaks about the dismal situation of enforcement of labour laws in Pakistan.

According to these findings, 52 per cent workplaces monitored in five metropolitan cities including Karachi, Lahore, Peshawar, Quetta and Islamabad do not comply with the provision of legal minimum wage to women workers.

Safety concerns: Women commuters demand safe transport

Similarly, more than 50 per cent factories and 30 per cent workplaces from private and public sector are not giving paid maternity leave to women workers. The report was compiled on the basis of monitoring of 105 workplaces in the project districts including federal and provincial capitals. Its findings may not reflect the implementation of laws on the workplaces other than those included in the study.

Women workers emphasised the need that the Labour Department must ensure implementation of the labour laws by making inspection system gender friendly and more efficient.

Women Workers' Alliance, which is operating under WAction for the last 18 months called for improved inspection rules and Standard Operating Procedures (SoPs) and inclusion of a specific section in inspection checklist to monitor the compliance of workplaces with maternity and anti-sexual harassment laws in the country.

Islamabad Labour Department Director Asim Ayub highlighted the efforts of his department and acknowledged that enforcement of Labour laws, despite efforts at various levels, remains a big challenge. He encouraged the alliance members and women workers to join hands with the Labour Department as the implementation of the law is not possible until the citizens, civil society, employers and the government collectively make efforts to make it happen.

Trust for Democratic Education and Accountability Chairperson M Ziauddin who distributed shields among the members of Women Workers' Alliance for their outstanding performance in their respective districts, acknowledged the need for building such alliances which will highlight the magnificence of the issues facing by the women workers at their workplaces. He also encouraged women workers to formalise these alliances and form a national level grand alliance to take the agenda of women workers' rights forward with more vigor and zeal.

Zahida Parveen Mughal, one of the very few women union leaders in Pakistan, highlighted the importance of women's participation in union level activities and emphasised that while it is pertinent that Industrial Relations Acts at federal and provincial level need amendments to secure workers' right to organise, the Labour Departments and the National Industrial Relations Commission, should ensure that they do not register the unions without active participation of women.

Fouzi Rana, who is a member of Women Workers' Alliance stated that although media is an important pillar of society to highlight the issues of women workers, however, the media companies themselves are violating the labour laws.

No women voters at six Chakwal polling stations

She highlighted the importance of implementing the Sexual Harassment at Workplace Act 2010.

Tanzeela Sadaf, a private school teacher and member of Women Workers' Alliance, shared the situation of women teachers at private schools and said that minimum wage law is violated in most of the private schools and teachers are not given salaries according to the legal provision.

Fiza Qureshi another member of Women Workers' Alliance from Islamabad recited her own poem that she especially wrote for the occasion to highlight the struggle of women workers in Pakistan.

Published in The Express Tribune, October 19th, 2018.
COMMENTS
Comments are moderated and generally will be posted if they are on-topic and not abusive.
For more information, please see our Comments FAQ