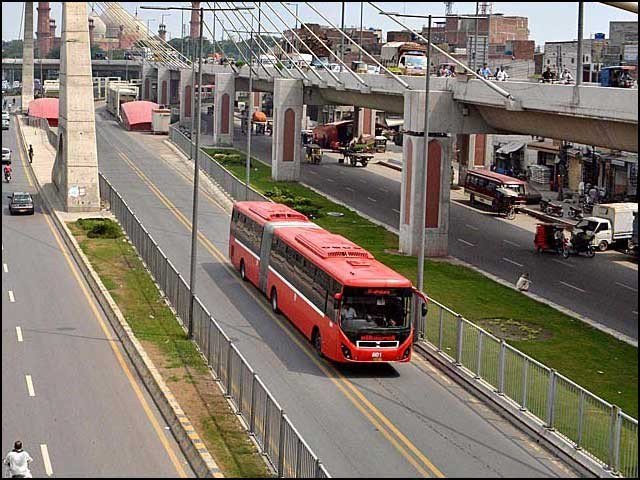 ---
Punjab government has decided to end the subsidy on fares of the metro bus service operating in the province, Express News reported.

According to Punjab's Finance Minister Makhdoom Hashim Bakht, Rs12 billion subsidy is being given every year for Lahore, Multan and Rawalpindi metro buses.

Hashim said that fares of the metro bus from Shahdara to Gajju Matta would be decided based on each stop. He added that by rationalising of the fares, the public would not have to bear the brunt of cost with the government subsidy also decreased.

Metro bus audit: Punjab govt's forensic auditors arrive in Pindi

The minister said that as per the vision of the Prime Minister Imran Khan, a comprehensive strategy has been devised to provide the youth employment, adding it will be rolled out soon.

Hashim said that registration fee will be reduced for small imported cars, and increased for large ones. Farmers, he added, will be provided loans on soft terms, while health insurance cards will be issued to the public for free medical care.

Earlier, on October 1, a forensic audit team of the provincial government arrived in Rawalpindi to conduct an audit of the metro bus project built to connect the twin cities of Islamabad and Rawalpindi.