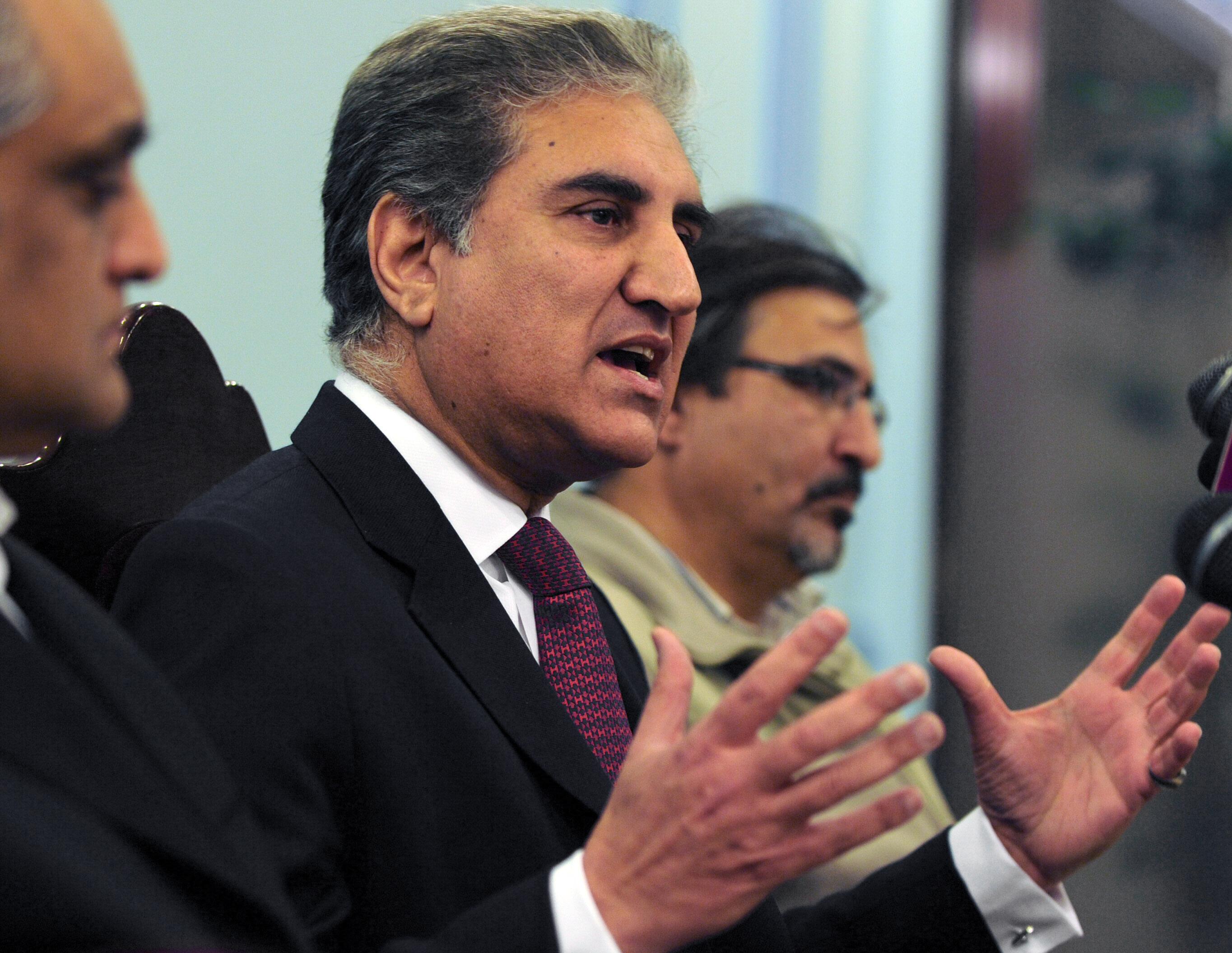 ---
Foreign Minister Shah Mehmood Qureshi on Thursday said that Pakistan won't be pressurised into attaining any other country's foreign policy objectives.

Qureshi made the remarks at the 17th Meeting of the Council of Heads of Government (CHG) of the Member States of Shanghai Cooperation Organisation (SCO) in Dushanbe, Tajikistan.

When asked if Washington would pressurise Islamabad into attaining its set goals in Afghanistan, the foreign minister categorically denied it it would succumb to US strong arm tactics in any way.

On the October 13 meeting between the Afghan Taliban and US officials in Qatar, he said Islamabad welcomes important actors coming to the negotiating table.

Qureshi reaffirmed Islamabad's longstanding position that dialogue, and not the use of force, is the only way forward in the Afghan peace process.

He, however, said that this process must be spearheaded by Kabul through political means.

Pakistan cautions against US pullout without achieving peace in Afghanistan

The foreign minister highlighted that Washington as well as other important stakeholders had come to the same conclusion after exploring possibilities of initiating a peace and reconciliation process.

He ensured that Islamabad would extend its full support towards the peace efforts, adding,"it is among Pakistan's top foreign policy objectives to witness peace in Afghanistan".

When the minister was asked about the closure of the Pak-Afghan border in Chaman owing to differences between the two countries on border fencing, with reported exchanges of fire, he responded saying that the border is open.

Qureshi said Pakistan is building a border management infrastructure to stop the movement of terrorists, smugglers, while also facilitating bilateral trade.

He added that these efforts are bearing fruit with terrorists being denied freedom to cross the border.

The minister said that Pakistan would want Kabul to take similar steps to address the issue to attain stability in the region.

Moreover, he said that Islamabad would be willing to share its know-how and extend material support to Afghanistan in this regard.