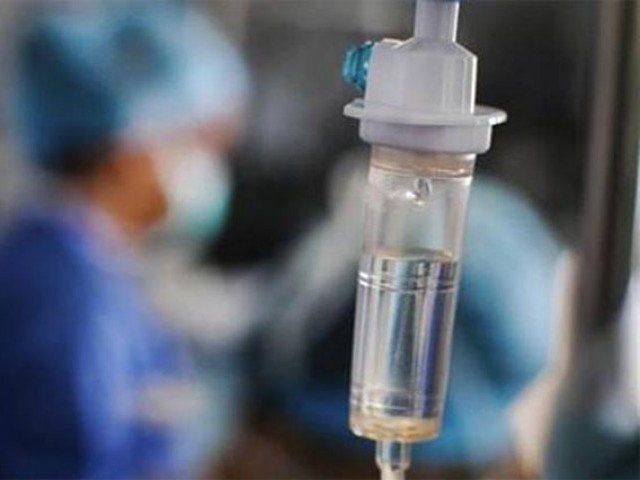 ---
FAISALABAD:

A woman and her unborn child died due to the alleged negligence of doctors at Allied Hospital, Faisalabad. The victim's relatives lodged a protest against the incident and demanded action against the hospital staff.

Imran's wife Sumera Bibi, a resident of Rafique Colony, was brought to a private hospital for the delivery of her baby. However, the doctors at the hospital told Sumera's relatives that the baby had died and there was a need to operate save the woman's life. They referred the patient to Allied Hospital for further procedure.

The woman's relatives took her to Allied Hospital, but the doctors who examined her said she had passed away. The relatives of the deceased were enraged and shouted slogans against the hospital staff and administration.

They also damaged property of the health facility and accused doctors of negligence.

Later, Civil Lines SHO Mazharul Haq and Raza Abad SHO Rashid Mehmood reached the spot and held negotiations with the protesters. They assured the victim's family that action would be taken against anyone found guilty of negligence. After assurances, the protesters dispersed peacefully.

Earlier, a woman and her unborn child died due to the alleged negligence of doctors at Civil Hospital, Bahawalpur.

Reportedly, Ejaz took his wife Ayesha Bibi to Civil Hospital after she went into labour. At the hospital, doctors told him to take his wife to a private clinic instead. However, Ejaz insisted his wife be admitted to the government hospital as he could not afford a private clinic.

Doctors shifted Ayesha Bibi to a room where she waited two days without any medical help. She was taken to the labour room and given anaesthesia without conducting a proper evaluation which caused her condition to deteriorate rapidly. Later, both the mother and the unborn child died.
COMMENTS
Comments are moderated and generally will be posted if they are on-topic and not abusive.
For more information, please see our Comments FAQ