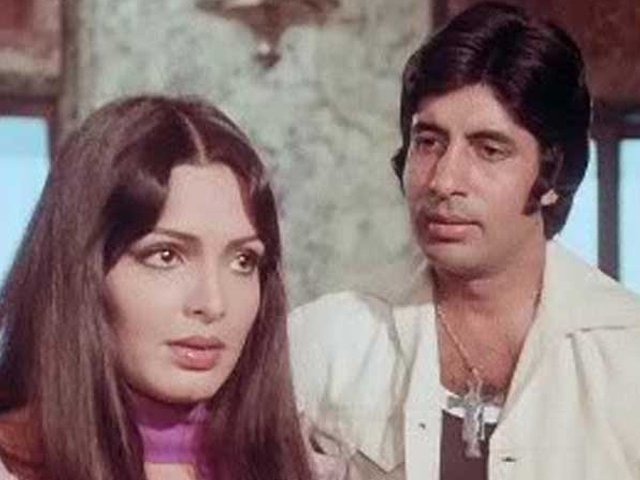 ---
Bollywood superstar Amitabh Bachchan who celebrated his 76th birthday on October 11 shared his take on the #MeToo movement that has taken the industry by storm. However, celebrity hair stylist Sapna Bhavnani called out his hypocrisy stating how he had misbehaved with various women on film sets.




Following this news, an old interview of late actor Parveen Babi has emerged wherein she called Amitabh a "gangster". Fans of the veteran actor have always known about his affair with Parveen. The two worked in many films together and eventually started dating. However, when their forbidden love caught the media's attention, Amitabh left Parveen and went back to his wife Jaya Bachchan.




Later, Parveen revealed that Amitabh tried to kidnap her. She had said, "Amitabh Bachchan is a super international gangster. He is after my life. His goons kidnapped me and I was kept on an island where they performed a surgery on me and planted a transmitter or chip right under my ear."

The Irada actor then filed a police case against Amitabh and dragged him to court. But the allegations were put to rest as Parveen was diagnosed with schizophrenia.




When confronted about the allegations, Amitabh replied, "The nature of her illness was such that she was terrified of people and was prone to all sorts of excessive delusions and hallucinations."

During her lifetime, Parveen dated Kabir Bedi and Mahesh Bhatt as well. But after many failed relationships, she was rumoured to fall into depression. She tragically passed away at the age of 55 in January 2005.




While paying tribute to her after her passing, the Paa actor said, "She brought in a new, bohemian kind of leading lady to the screen. We'd work on all these films and go our own way. But because we belonged to the same social circle we'd visit each other and listen to music. She was a very fun loving, light-hearted person. Always full of joie de vivre!"

He added that he felt really bad about what happened to her. "She never interfered with anyone's work. On the sets, you barely knew she was around. She completely minded her own business. What happened to her is really sad," stated Amitabh.




The 76-year-old star continued that Parveen was there for him during his time of crisis. He too was feeling very depressed but she stood by him at times of need. Amitabh also mentioned that he took Parveen out for her first live show in 1983 after which she suddenly disappeared.

Speaking of her lifestyle, Amitabh shared, ''She had a very efficient management system. Her secretary and managers were very competent. She lived all on her own and was very self-dependent. I sincerely feel she was a very genuine, honest and down-to-earth person - very loving and caring. And that's how I'd like to remember her.''

Have something to add to the story? Share in the comments below.
COMMENTS (1)
Comments are moderated and generally will be posted if they are on-topic and not abusive.
For more information, please see our Comments FAQ