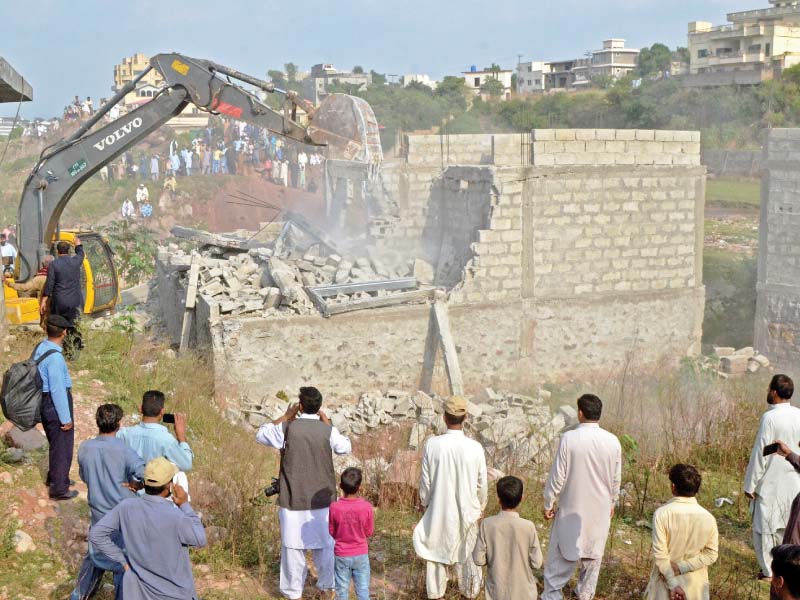 ---
ISLAMABAD: Days after dozens of scholars staged a protest outside the prime minister's palatial mansion in Bani Gala area of the federal capital, the apex higher education body has announced that it will support and facilitate efforts to find jobs for out-of-work doctorate holders on merit.

In this regard, the body has set up a web portal where jobless doctorate in philosophy (PhD) holders can register themselves, providing their basic information.

This was stated by the Higher Education Commission (HEC) Chairman Dr Tariq Banuri in a statement on Thursday.

Dr Banuri stated that they had received multiple requests from unemployed PhD holders and had set up the portal: http://www.hec.gov.pk/english/services/PhD-DB/Pages/default.aspx in August for this purpose.

The HEC chief stated that in the two months the portal has been active, as many as 170 PhD holders had registered themselves with the commission.

He added that of these, 126 PhDs were unemployed while the remaining 44 had ostensibly found some employment.

Most of the unemployed PhD holders have already availed the year-long Interim Placement of Fresh PhD (IPFP) opportunity provided by the HEC.

Under the HEC rules, host institutions of the IPFP Programme are required to advertise the respective positions so that IPFP scholars have the opportunity to compete for jobs.

However, some of the scholars were unsuccessful in securing employment at either their host university or elsewhere.

Dr Banuri explained that the HEC had offered around 4,000 jobs to fresh PhD holders through the IPFP Programme in universities with around 80 per cent of students inducted into the same universities while others were inducted into other higher education institutions.

The HEC chief said that to solve the unemployment issue with scholars, they were now looking at the patterns of unemployment.

Statistics provided on the HEC portal showed that of the 133 unemployed scholars, most of them had completed their degrees in Chemistry with 16 unemployed scholars.

Botany and Microbiology graduates were second with nine unemployed scholars each. Biochemistry was next with seven unemployed scholars. It was followed by agronomy entomology with six unemployed scholars. Biotechnology, horticulture, physical chemistry was next with five unemployed PhD holders each. Curiously, another set of statistics on the HEC portal displayed the unemployed PhDs by the degree-awarding institution. In this regard, the country's top-rated varsity, the Quaid-e-Azam University (QAU) accounted for 24 unemployed scholars.

The University of Agriculture in Faisalabad was second with 21 unemployed scholars. It was followed by the Pir Mehr Ali Shah Arid Agriculture University in Rawalpindi and the University of Peshawar (UoP) with nine each.

The University of Karachi accounted for seven unemployed scholars followed by Hazara University in Manshera and the University of Punjab in Lahore with six unemployed scholars each.

There were scholars from a number of foreign varsities in the list as well including those from China and South Korea. "We are looking closely at these programmes to check how to enhance the employability of their graduates," the HEC chief said.

Explaining the steps taken by the HEC for the unemployed scholars, he said that they are approaching various institutions to consider these scholars if they qualify and if positions are available in the respective disciplines on merit.

Dr Banuri said the HEC also plans to conduct an orientation workshop for PhDs to guide them on pursuing careers. Fresh PhDs will be guided on preparing their resumes and developing skills to apply for positions in colleges, noting that currently, only seven per cent of college teachers are PhD holders He said HEC will conduct gap assessment and will offer capacity building programmes.

On Monday, dozens of desperate and unemployed doctorate degree holders staged a protest outside the residence of Prime Minister Imran Khan on Monday, demanding jobs in line with their high qualifications.

During the protest, the PhD Association representatives said that the HEC had made them sign five-year bonds to stay and work in the country upon completing their expensive higher-learning programmes. They said that initially, the HEC gave them year-long placements on projects but after the term ended, they were left to fend on their own.

Published in The Express Tribune, October 12th, 2018.