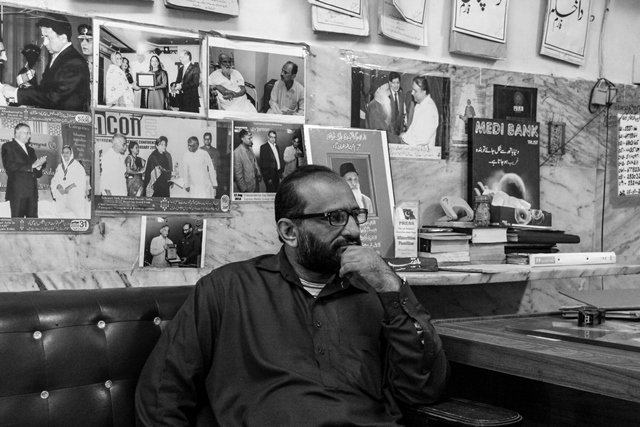 ---
KARACHI: Faisal Edhi, chairman of Edhi Foundation and son of late humanitarian Abdul Sattar Edhi, has been accused of sexual harassment by a woman.

Urooj Zia took to Twitter and claimed that she met Faisal when she was either 22 or 23 years of age. "To date, my husband is the only person I've told this to, but it is time for folks to know. Am I worried about backlash? Yes. Do I have the spoons for nonsense? No. But like I said, it needs to be told now," wrote Zia.




She added that she "used to be a member of one of the tiny parties in the country and was asked to meet Faisal, whose workplace was near hers, in order to collect funds for it."

Urooj continued, "When I was leaving, he asked me how I was going to get to work. I said that I'd probably take a taxi or a rickshaw, or I'd walk, it would take only about 15 mins to walk. He offered to drop me off. I said, sure. Here was a guy who was much older than me and had behaved well,  so I didn't see a reason to refuse. He also asked for my number 'for further discussion' and I gave it to him."

According to the alleged victim, Faisal began calling her at 2:30am. "I didn't answer. He texted that it was urgent and about the party we were involved with. Then he called again and I answered. He said that he was in London, and was calling me 'all the way from there because you're a special girl, Urooj'.' She stated she was "aghast, terrified, numb, all of those clichés."

Urooj went on, "If there's backlash, there's backlash, so be it. I'm not afraid of predators and their enablers anymore."

Faisal, however, categorically denied all claims of harassment made by Urooj. "It's a fake story," he exclusively told The Express Tribune. "I don't even know the girl. And I don't even recall meeting her."

"I deny all her claims of sexual harassment. She's mentally disturbed. She made similar claims regarding her father as well in 2014, according to my resources."

He further added, "This is all a tactic to defame the Edhi Foundation."

The publication reached out to Urooj for further clarification but she refused to comment.

Have something to add to the story? Share it in the comments below. 
COMMENTS (2)
Comments are moderated and generally will be posted if they are on-topic and not abusive.
For more information, please see our Comments FAQ