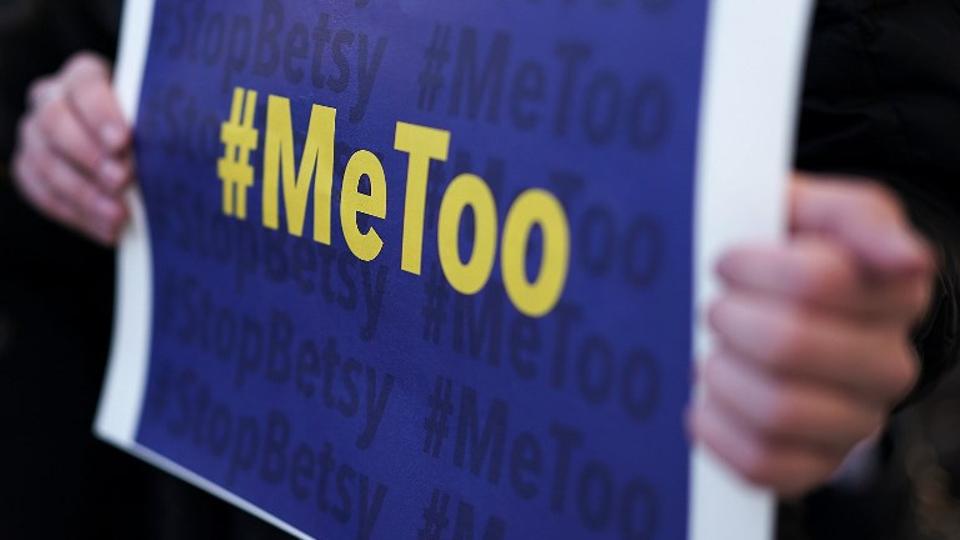 ---
NEW DELHI: Pressure is building on major Indian employers to take allegations of sexual harassment more seriously after a surge in the number of complaints against prominent public figures in the past week.

Minister accused in India's growing #MeToo storm

At least one major Indian newspaper, some politicians and women's groups have said that the requirements of the 2013 Sexual Harassment of Women at Workplace Act need to be enforced by companies and organisations, and if necessary by the authorities.

The #MeToo movement, that began in the US more than a year ago with decades of allegations of sexual harassment against the film producer Harvey Weinstein, gained traction in India in late September after the actress Tanushree Dutta said prominent actor Nana Patekar behaved inappropriately on the sets of a film they
were shooting in 2008.

Patekar has denied any wrongdoing. Since then, more than a dozen men in the media, entertainment, arts and political worlds have been accused of offences, ranging from sexual harassment to rape. India is traditionally a conservative country where discussions about sex are still taboo for many, and where women have long lagged behind men in workplace participation.

Hundreds of millions of Indians also work in the informal economy, or in small businesses where official channels of complaint are scarce, and the #MeToo movement will have little leverage. The sexual harassment law stipulates any organisation with more than ten employees should have an independent committee to investigate allegations. But critics say that many organisations are not adhering to the letter of the law, or only paying lip service to it.

India's #MeToo reckoning arrives

"The committees required to address these complaints and grievances are either not properly constituted or simply do not exist," said TK Rajalakshmi, president of the India Women's Press Corps, that lobbies for the rights of female journalists.

"The fact that many of the complaints have gone unheard despite being brought to the notice of the appropriate authorities is disturbing and a matter of grave concern."

An editorial in the Economic Times, one of India's leading business publications, said on Tuesday that too often these committees have been "dysfunctional or ineffective".

"The cost of complaining has been too high," it said. "It is time to implement the law more effectively, both in letter and in spirit."
COMMENTS (1)
Comments are moderated and generally will be posted if they are on-topic and not abusive.
For more information, please see our Comments FAQ