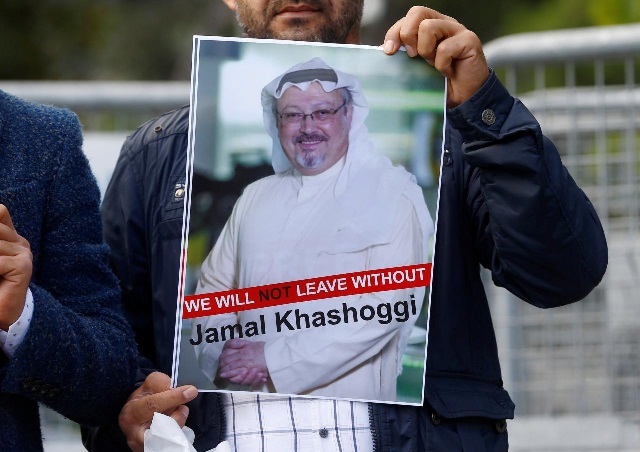 ---
ANKARA: Turkish prosecutors have launched an investigation into the disappearance of prominent Saudi commentator Jamal Khashoggi, who has been missing for four days after entering the Saudi Consulate in Istanbul, broadcaster NTV reported on Saturday.

On Friday, Crown Prince Mohammed bin Salman said Saudi authorities would allow Turkey to search the kingdom's consulate in Istanbul, after Turkish and Saudi authorities gave conflicting accounts of his disappearance.


Prominent Saudi commentator disappears after entering Istanbul consulate: friends




Khashoggi entered the mission on Tuesday. Ankara said there was no evidence he left the diplomatic mission, while Riyadh says that he exited the same day.




Khashoggi is a former Saudi newspaper editor who has lived in self-exile in Washington, DC for more than a year after he said the authorities had instructed him to stop tweeting.




As a journalist, he interviewed Al Qaeda leader Osama bin Laden several times in Afghanistan and Sudan, and served twice as editor of Al Watan newspaper.




Saudi journalist and govt critic 'missing in Turkey'




He advised Prince Turki al-Faisal, former Saudi intelligence chief and ambassador to the United States and Britain, and has also been close to billionaire investor Prince Alwaleed bin Talal.




Over the past year, Khashoggi has written regular columns in the Washington Post criticizing Saudi Arabia's policies toward Qatar and Canada, the war in Yemen, and a crackdown on dissent and the media and activists which has seen dozens of activists, intellectuals and clerics detained.