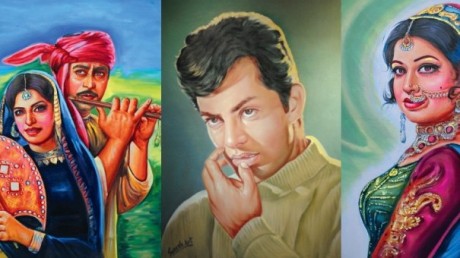 ---
LAHORE: For the first time in its history, the Pakistani film industry is likely to get the official status of an industry, following which Lollywood investors will be entitled to the same facilities which the government provides to other industries.

The decision was taken in a meeting chaired by the Federal Minister for Culture Pir Aftab Hussain Shah Jilani at the Pakistan National Council of the Arts in Islamabad. The meeting was attended by Pakistan Film Censor Board Chairman Malik Shahnawaz Noon, Federal Secretary for Culture Moinul Islam Bokhari, United Film Association of Pakistan (UFAP) Chairman Mian Amjad Farzand, UFAP Vice Chairperson Sangeeta, director and producer Syed Noor, Sohail Kamran and other officials.

A participant of the meeting told The Express Tribune that a notification in this regard would be issued in tge next few days. It was also decided in the meeting that no Indian movie would be screened for 15 days when a newly released Pakistani film hits the cinema. "The decision is taken to support the Pakistani film industry and encourage film producers to make new films," another participant of the meeting said.

With Lollywood attaining the official status of an industry, the film producers and stakeholders would be entitled to soft loans. The producers will not have to pay the commercial rates of electricity or water or other such things once the film industry gets status of an industry. Federal Minister Jilani assured that funds would be allocated in the upcoming budget for establishing a digital lab.

With the government extending cooperation and support for the revival of the film industry, observers believe that the ball is now in the court of the industry. They say that if leading figures in the industry still fail to make any considerable contribution for its revival, they should be ready to take the blame for what happens next.

Mian Amjad Farzand told The Express Tribune that the government was taking positive initiatives for the revival of Pakistani cinema and he hoped good Pakistani movies would hit the cinemas soon. "Meeting with the culture minister and other high officials remained very fruitful. Giving the status of an industry to the film industry is a commendable decision," he said. He said that it was a practice all over the world that the local films of any country were given priority in the local market, adding that there wasn't anything discriminatory in it if the Indian movies would not be allowed screening for two weeks if a new Pakistani film was being released.

Syed Noor also termed the meeting as successful while Sangeeta hoped the film industry would regain its lost glory with the efforts of all the stakeholders.

Published in the Express Tribune, June 3rd, 2010.
COMMENTS (6)
Comments are moderated and generally will be posted if they are on-topic and not abusive.
For more information, please see our Comments FAQ