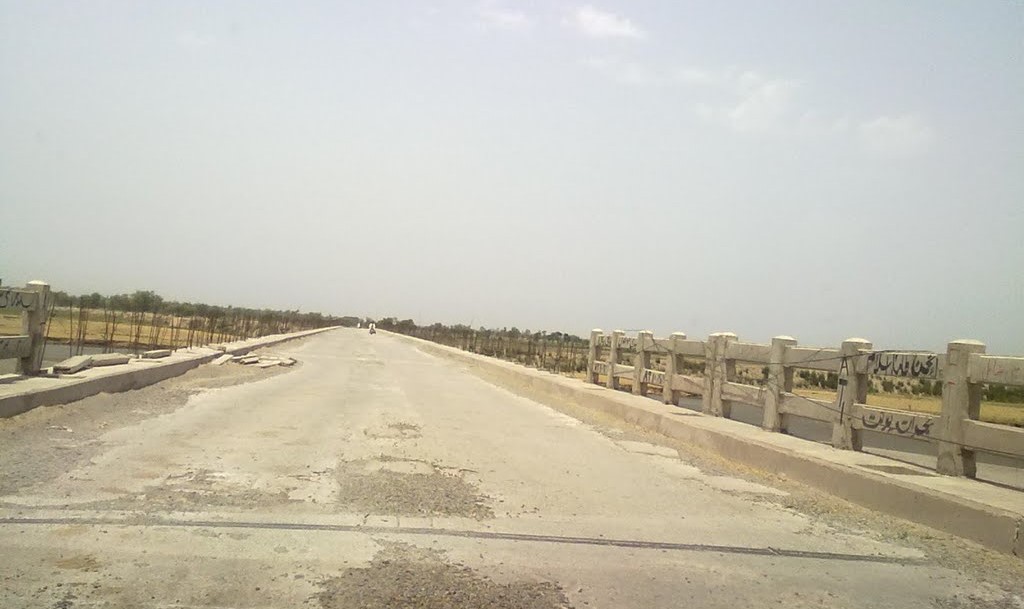 ---
SIALKOT:

The Tawi River Bridge, which is an important passageway for 85 villages in Bajwat, is in a desolate condition. Due to the use of low quality materials, the condition of the bridge is worsening day by day. The negligence of the highway department and political interference has forced residents to protest.

Residents of Bajwat area told Express News that the highway department had constructed Tawi Bridge eight years ago at a cost of Rs220 million. Since low quality materials were used in the constructing the bridge, it began falling apart immediately after its construction. They said before the construction of the bridge, the residents of 85 villages in Bajwat used to travel by boats and small vessels. However, when the water level used to rise, contact between the villages and Sialkot would be lost. This led the government to construct Tawi Bridge. Initially, Rs130 million were approved for the construction of the bridge but this amount was later increased to Rs220 million.

Even though such a hefty amount was spent on construction, the bridge built is falling apart before residents eyes.

On the complaints of the people, different teams were constituted by the departments concerned to probe irregularities and many officers from the highway department were transferred. However, despite the passage of eight years, investigation reports of alleged corruption have not come to the light.

Even the water released by India passes through this bridge which can lead to any untoward incident.

The residents of the area said that due to the lack of attention by the district administration, the bridge lay in a shambles. They added that the staff of the highway department deputed at the bridge remains absent which in turn has compelled residents to look after the structure themselves.

In addition, the dust that is released from the bridge is a major concern for the people residing in nearby areas. They complained that many people have been suffering from breathing problems and lung infections. Despite repeated attempts by locals, local politicians and the administration have turned a deaf ear to the issue. The residents of the area have demanded that the Punjab Chief Minister Usman Buzdar and other authorities take immediate notice of the matter.

When contacted, Highway Department XEN Rana Azhar told Express News that he is unaware of the situation regarding Tawi Bridge. He said, "It is the responsibility of the maintenance and repairing department to look after the bridge."

Similarly, Maintenance and Repairing Department XEN Mahar Afzal said that the bridge could not be repaired for eight years due to a shortage of funds. He said, "We will examine the bridge soon." Meanwhile, Assistant Commissioner Ahmed Saeed Manaj said that the district administration has sought a detailed report regarding the matter from the officials concerned.