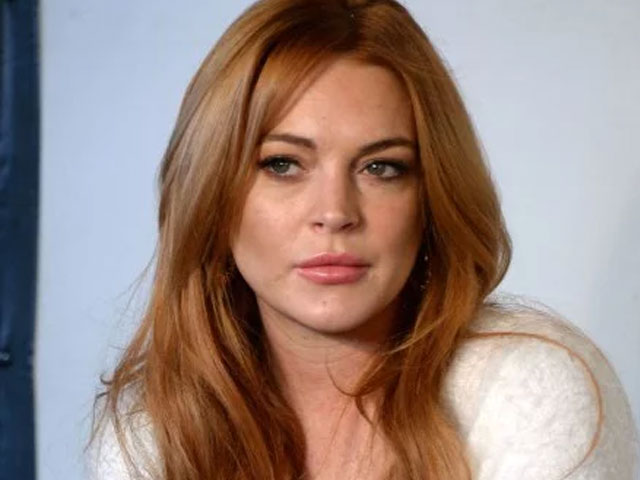 ---
Mean Girls actor Lindsay Lohan is back in news for all the wrong reasons.

The one-time teen idol, currently in Russia, posted an unsettling video of her 'interacting' with a family she claimed came from war-torn Syria.

"Hey everyone, I just want to show you a family that I met," she said in the video, "a Syrian refugee family that I'm really worried about. They really need help."

https://twitter.com/ryanspearsz/status/1045918102775451648

"You want to come with me? Come with me. I'll take care of you guys," she can be heard saying in Arabic and English. "Do you want to stay in a hotel tonight? Do you want to watch movies? It would be so cool to watch a movie on a TV or a computer," she then said to a child.

"You should not have them [your sons] on the floor, you should be a hard-working woman and you should be doing what you [can] for your children, so they have a better life."

"If someone is offering them a home and a bed, which is me at the moment, give it to them. They will come back to you," Lohan further added. "I won't leave until I take you. Now I know who you are. Don't f*** with me."

Lohan proceeds to follow the family as they get up to leave. "Look what's happening, they're trafficking children. You're ruining Arabic culture by doing this."

"I'm with you boys, don't worry. The whole world is seeing this," the actor adds. "Are you from Pakistan?" Lohan is punched in the face by the mother of the children after she attempts to 'wrest' one of the boys.

Twitterati have slammed the Over singer in connection with her latest faux pas.


Uhh Lindsay Lohan just posted an Instagram video of her trying to kidnap a boy in Russia.

— Melissa Stetten (@MelissaStetten) September 29, 2018


https://twitter.com/LiLosSoberCoach/status/1045853955148918784

https://twitter.com/LizSetsFire/status/1045859078042529794

https://twitter.com/jedijamesdean/status/1045953613560832000


Watching Lindsay Lohan's Instagram live like pic.twitter.com/cTy0O63XpB

— AA (@allisona15) September 29, 2018
I just watched Lindsay Lohan's last live pic.twitter.com/HiyKeZCSE9

— Mel (@Melyorkie) September 29, 2018


https://twitter.com/Lbeeex1/status/1045931526201004032

https://twitter.com/ovi_fisk/status/1045942240957407232

https://twitter.com/drogondany/status/1045964033868783616


Another Black Mirror moment captured via Lindsay Lohan's IG live story. Social media is getting weirder & weirder, I wanna get off... 👏🏼 pic.twitter.com/bsGw3pTqZs

— Alice Catherine (@aliceharan) September 29, 2018
Have something to add to the story? Share it in the comments below. 
COMMENTS (45)
Comments are moderated and generally will be posted if they are on-topic and not abusive.
For more information, please see our Comments FAQ