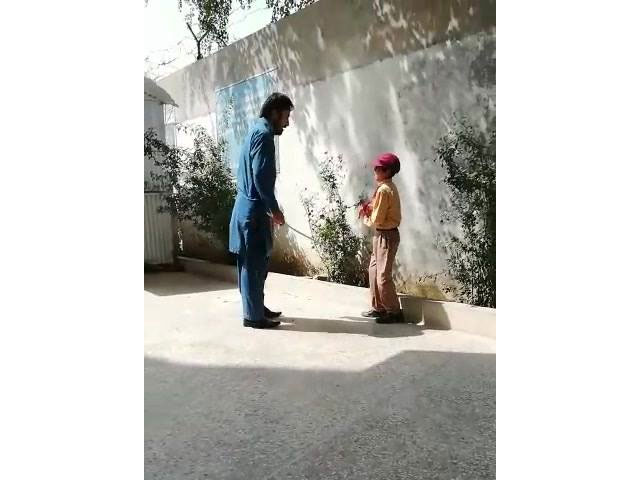 ---
Video of a school principal thrashing a young student in Chakwal school has gone viral, drawing backlash of social media users who called for severe punitive measures for the academician.

In the footage, apparently captured with a mobile phone, the head of the Ali Angel School, Talagang, Shafiq Awan is seen beating the helpless, minor child with a stick. He also seen scolding the child as he thrashes him.

[/fbvideo]

The video is posted by a social media users, asking the authorities to take action against the inhuman act and take the principal to task

Punjab CM takes notice of student's beating in Multan

Hours after the incident, the district administration issued a notification, informing the public that the principal has fled from the scene, while the school, which was unregistered, has been sealed.

It also said a case has been registered against the principal, while teams have been dispatched to arrest him and bring to justice.

Last month, a schoolteacher, who brutally beat students at a stae-run  elementary school in Chitral, has been suspended after a cell phone video which caught him in the act went viral.