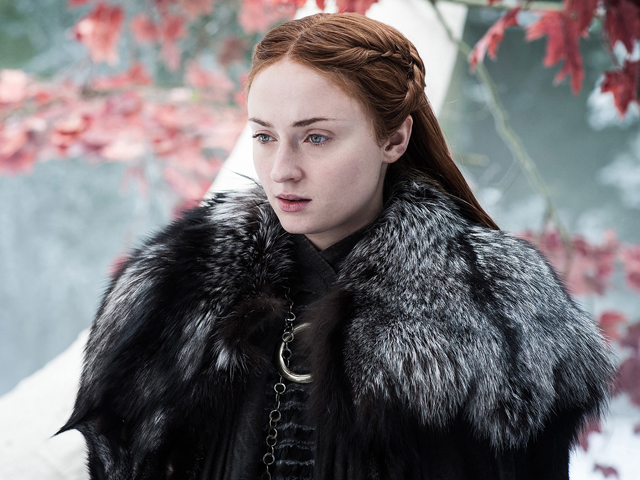 ---
Actor Sophie Turner, who essays Sansa Stark in HBO's TV series Game of Thrones feels the final season will divide fans. While talking to IGN about her character Jean Grey in the upcoming X-Men film Dark Phoenix, Sophie spoke of her reaction on reading the final script of Game of Thrones.

'Game of Thrones' series finale will be bloodier: Sophie Turner

She said, "There were a lot of tears. I think as an actor it was really satisfying to be able to act out the way that it all ends. But who knows if it will be satisfying for the fans. I think a lot of them will be disappointed while the rest will be over the moon."

Sophie added that it will be really interesting to see the audience's  reactions. However, she confessed, "For me, reading the script was heartbreaking. The very final page of the script says, 'End of Game of Thrones' which was really emotional."




The 22-year-old actor also teased details of her character in the upcoming season. She explained that Sansa has been unaware of what she wants, where she wants to be or who she really is throughout the course of the series but at the end of the final season, she will be the most "self-assured" character. She added, "Sansa kind of takes ownership of who she is and what she stands for."




Sophie continued that saying goodbye to her character was very "bittersweet". She shared, "Every year I would plan six to eight months of my time to be dedicated to work - sometimes X-Men and the other times Game of Thrones. Now, I have all this free time to take up different projects that would normally take as much time to film as my last projects."

Sophie Turner's character in Game of Thrones to walk the dark path

The Barely Lethal starlet is looking forward to what the future has in store for her. "It's really exciting and I see a lot of opportunities. I'm getting a ton more scripts, which is fueling my passion for acting. But of course, it's hard to say goodbye, especially to Game of Thrones. I've been on it for nearly a decade so it's definitely difficult to let it go," she concluded.

Have something to add to the story? Share in the comments below.
COMMENTS
Comments are moderated and generally will be posted if they are on-topic and not abusive.
For more information, please see our Comments FAQ