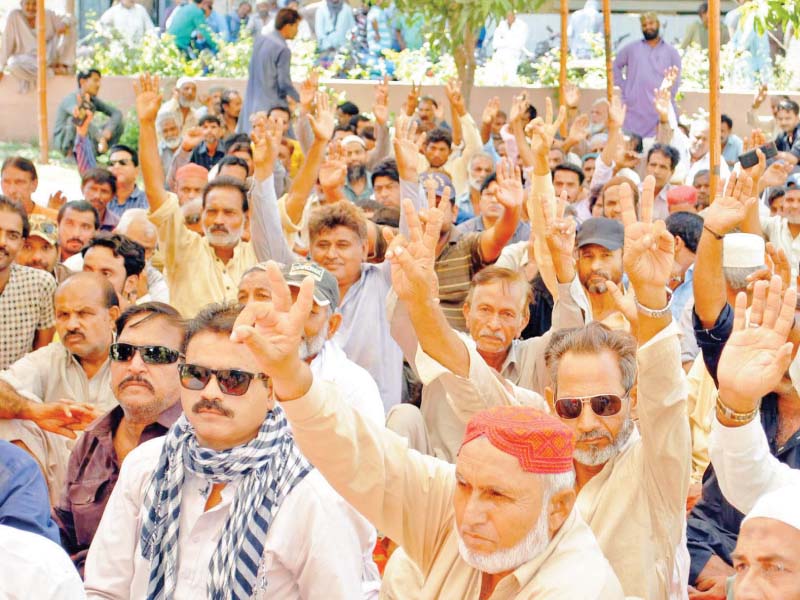 ---
HYDERABAD: More than 1,000 contractual staff in Sukkur Municipal Corporation (SMC) and Mirpurkhas Municipal Committee are likely to get the sack. The officials say layoffs are being carried out on the orders of the Judicial Commission on Water and Sanitation to streamline the overstaffed municipalities.

Pindi municipal corp earns Rs31m from awarded contracts

According to official sources, up to 129 employees will be sacked from Mirpurkhas while a list of 922 contractual staff has been prepared for Sukkur. Funds earmarked for development projects were being spent to pay the staff.

Barrister Arsalan Shaikh, mayor of Sukkur, told the media that a large number of sanitary workers are among those likely to face the redundancy. "This may create a crisis to maintain cleanliness. But we will implement the commission's order."

A union committee chairperson, Javed Memon, said politically-appointed people on the gazetted and non-gazetted posts are enjoying salaries and perks but only the lower staff have been exposed to the attrition. He demanded that the sanitary workers be given regular employment in the corporation.

Meanwhile, an official of Mirpurkhas Municipal Committee said the water supply to the city will be affected in the aftermath of the layoffs because many among the 129 staff are deputed in that wing. The officials said the grouping between the chairperson and vice-chairperson of the committee is also responsible for the overstaffing and selective sacking.

Separately, the workers of Hyderabad Development Authority (HDA) and its subsidiary Water and Sanitation Agency (Wasa) padlocked Wasa's office and staged a protest in Hyderabad on Wednesday. The workers protested over non-payment of their salaries for the last four months and delay in the appointment of a new managing director, whose post became vacant after retirement of Masood Jumani earlier this month.

11 Hyderabad Municipal Corporation officials reverted to original pay scales

HDA Mehran Workers Union Secretary Aslam Abbassi claimed the vacant position of Wasa managing-director has left the agency in administrative paralyses. HDA Employees Union leader Behram Chang reiterated the warning of widening the protests by suspending drainage and water supply if the salaries and pensions are not released.

Published in The Express Tribune, September 27th, 2018.