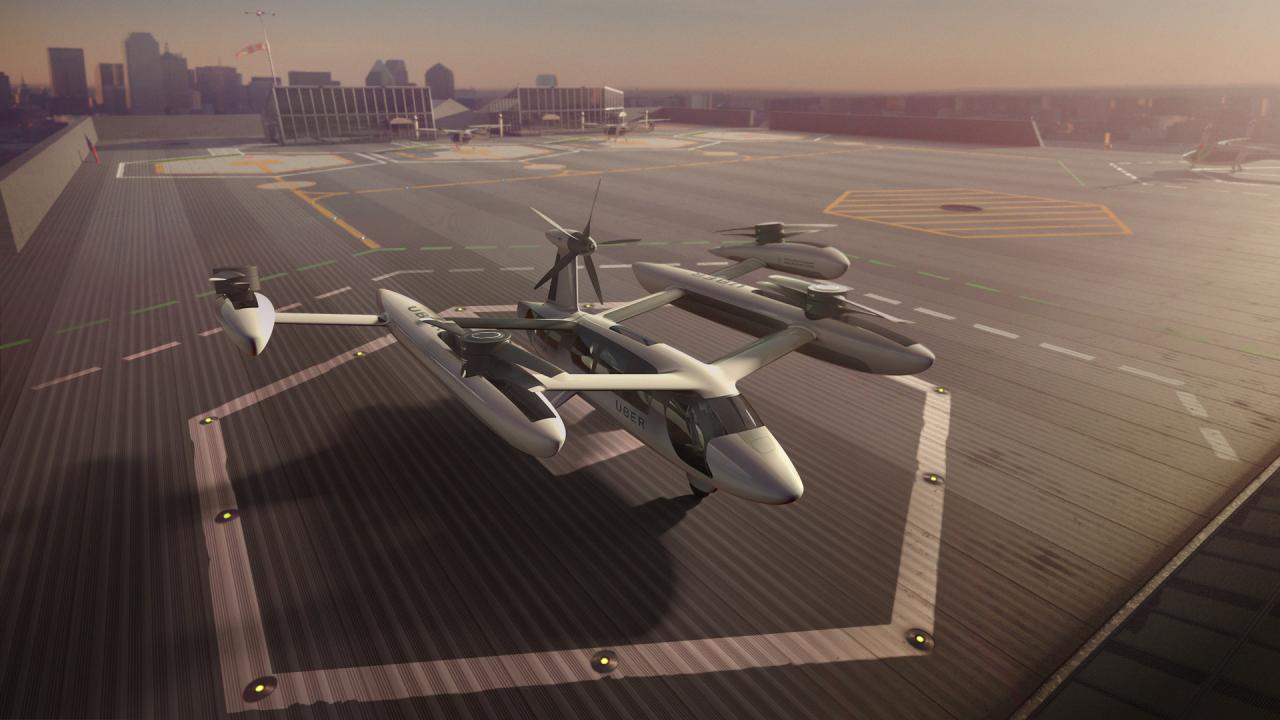 ---
LAHORE: Uber Technologies is eyeing Pakistan as a potential market for the launch of its upcoming premier technology 'Uber Elevate'.

The company is working on a model to make flying cars, called Uber Elevate, using vertical take-off and landing technology, Uber Regional General Manager for Middle East and Africa Region Anthony Le Roux told The Express Tribune.

Simultaneously, the company is also working on driverless cars for which it is using all types of technologies, radars and algorithms to understand the mechanism, which will enable it to get from point A to point B.

"When one thinks about flying cars, it goes straight up from point A to B and then straight down, a procedure much more easier if compared with driverless cars," said Le Roux.

He said in the relative time Uber would take to launch driverless cars around the world, it was more likely "we can see flying cars much sooner in Pakistan than the complicated driverless cars".

Although it will take Uber a couple of years to launch flying cars across the world, Pakistan is in its list of countries where it plans to test and launch this service.

Citing the reason for the interest, he highlighted the country's rapid acceptance of the products the company offered over the course of two years.

Uber – a ride-sharing app – has expanded its product range to five services and is covering eight major cities of Pakistan. Nevertheless, the company is looking to diversify aggressively its product range and is about to launch food delivery services – Uber Eats – in Pakistan.

"The Pakistani market surprises not only me but the entire Uber management across the globe as the country surpasses all expectations and goals, which the company has set for itself," Le Roux remarked.

"We are growing rapidly and see Pakistan as a country full of opportunity where ride-sharing has just not scratched the surface yet. We will grow in the coming years too."

Although the management did not share any figures pertaining to the company's financial position or operational growth, Le Roux said Uber currently had a network of over 30,000 drivers in Pakistan.

Contrary to the repercussions faced in the west following scandals related to Uber, the company's operations did not suffer much in Pakistan.

"We had a lot of negative news about our business in 2017, but those made us really careful to make some important changes, which put us on the right track globally," said Le Roux.

He said there was no significant impact in Pakistan as the country fell in the relatively new market category. "The real impact was seen in those markets where we had our presence for a much longer time. Here, people are still focused on getting cost-efficient products."

Regulatory challenges

Le Roux said it was important that the regulatory framework was reviewed and amended in favour of a light-touch and scalable licensing regime for ride-sharing companies. "Taxation is always an interesting as well as a challenging task because it changes with market to market," he said.

"Uber is no stranger to regulatory challenges. We work with different transportation and tax regulators in different markets to make sure whatever structure they set up has an element of business growth. There should be a sensible tax framework that supports digital economy, promotes foreign direct investment and tech entrepreneurs in Pakistan."

He pointed out that there could not be a structure where taxes were too high as someone would have to pay the tax – either the riders or the drivers, which may lead to lack of interest in that platform.

"It is a very fine line, we obviously are looking forward to working with Pakistani regulators to find an appropriate solution," he added.

The writer is a staff correspondent

Published in The Express Tribune, September 24th, 2018.

Like Business on Facebook, follow @TribuneBiz on Twitter to stay informed and join in the conversation.