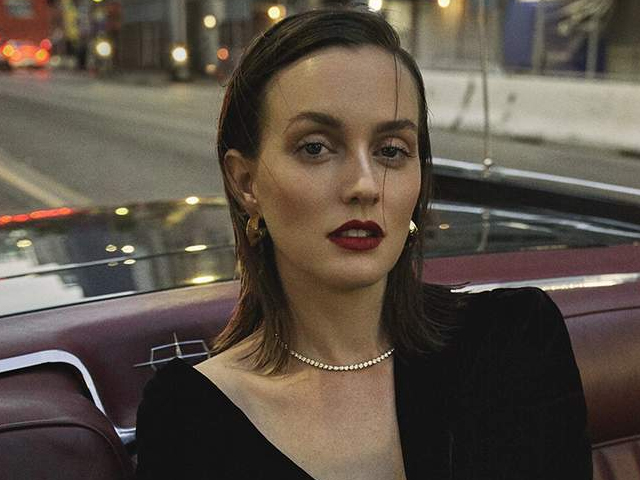 ---
Actor Leighton Meester known for essaying the Upper East Socialite Blair Waldorf in the hit TV series Gossip Girl revealed that she has mixed feelings about her time on sets.

Leighton Meester sues mother

Gracing the cover of Net-a-Porter, Meester told the publication that she wasn't really famous when she was cast opposite Chace Crawford, Penn Badgley, Blake Lively and Ed Westwick in Gossip Girl.




She stated that the cast would work for 16 hours a day, five days a week. "I would get there at 5am and leave at 8pm. A lot of times, I didn't see the sun," shared Meester.

But Gossip Girl's success turned its actors into overnight sensations. Looking back, the 32-year-old star added that she was not prepared for the sudden fame that came her way.




She said, "I was young when I started Gossip Girl. A lot more people were suddenly around and I was being looked at. I'm not haunted by that time but it's been interesting and helpful for me. I can now examine it as an adult but I'm still unsure if it was the healthiest environment."




Meester who was 21-year-old when the show premiered recalled her Gossip Girl experience. She explained, "Everyone has their own journey, especially in their early twenties when they're just figuring out who they are. Because of the success of Gossip Girl, I was put in a place where that journey was sped up. I had to figure it out quickly with not a completely developed mind to discern between what's real and what's not." However, the star added that she considers herself very lucky to find good friends early on in her career.




Despite the sudden fame, Meester describes her time on Gossip Girl to be very special, but contrary to her co-stars from the show, it's something that she would not like to revisit.




She concluded, "I wouldn't trade my time on Gossip Girl for anything. It's sort of a time capsule. A lot of the questions come from it such as 'do you miss it?' or 'did you love what you wore?' And I understand that, but it is like saying, 'High school was an amazing time for you. Do you wish you could go back?' And the truth is, it was special and a unique, amazing experience, but no, I wouldn't go back to it. I was a kid!"




Leighton Meester to launch new album

Gossip Girl aired it's first episode in 2007 and completed a total of six seasons. Narrated by Kristen Bell, the show was set in New York and revolved around elite high-school students and their scandalous lives.

Have something to add to the story? Share in the comments below.