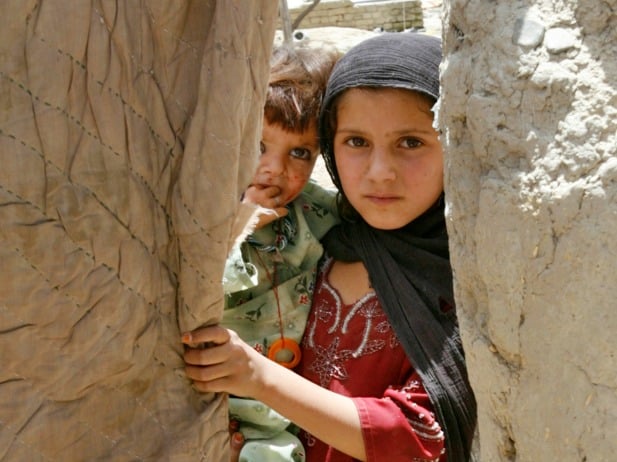 ---
ISLAMABAD : Pakistani Prime Minister Imran Khan recently said that his government mulled to give nationality to Pakistan-born children of Afghan and Bengali refugees who have been living in the country for decades.

Some 1.4 million registered Afghan refugees live in Pakistan, according to official data, despite numerous who are off-record. The issue, which remains a simmering debate within Pakistan also for decades, seems to receive an impetus after Imran Khan's statement.
Supporting his argument, the prime minister said that some western countries give nationality to children born within their countries and Pakistan should do the same practice to avert the humanitarian crisis of the refugee families.

The newly elected leader said that granting citizenship to Pakistan-born refugees will also bring down the crime rate as refugees, who mostly work as laborers, are not allowed to apply for jobs in government sectors, could only get much lower wages than local laborers and get inclined to criminal activities.

Since childhood: Afghan refugees get integrated into Pakistani society

Working as a doctor in a private hospital in Islamabad, Sana Razi married a Pakistan-born refugee some eight years ago. Razi told Xinhua that her family overwhelmingly welcome the prime minister's proposal. "There is a kind of a celebration in my husband's family ever since Imran Khan said he will issue national identity cards and passports to Pakistan-born refugees."

Razi and her husband have three kids and they are living a happy upper-middle class life in Islamabad, but they are not sure about their future as being a refugee, Razi's husband can be told to leave the country at any moment.

However, the refugee issue is much thornier and more sophisticated than expected as the proposal drew ire at home, not only from opposition parties, but also Imran Khan's allies. The opposition robustly criticized his stance citing national security.

Jam Kamal Khan, chief minister of Pakistan's southwest Balochistan province and an ally of the ruling Pakistan Tehreek-e-Insaf (PTI), raised concerns and said that the prime minister should stick to the plan of seeking ways to repatriate refugees as the country's military found some refugees were involved in terrorist activities.

Pakistan allows 'interim' extension to Afghan refugees

The general public, except a few, also showed their displeasure over the prime minister's plan on social media.

Pakistani analysts believe that the proposal sounds more ambitious and also politically fantastic, but practically it is non-viable and it may have to be backtracked by the prime minister himself.

Kulsoom Samra, an assistant professor of policy sciences in Comsats University Islamabad, said that Pakistan has deep security concerns and every issue is addressed in the country through the lens of security. Awarding nationality to Pakistan-born Afghan national is no exception.

Samra told Xinhua that there are over 2 million Afghan refugees in Pakistan, and according to United Nations organizations around 75 per cent of them are second or third generation of the refugees. Therefore, giving nationality to them may have the potential threats to Pakistan's national security as some of them fall trap of terrorist elements or hostile agencies and get involved into anti-Pakistan activities.

An assistant professor of economics in a well-reputed institute in Rawalpindi, Rafia Malik, also said that the country's economy is already in dire straits and the government is struggling to create enough jobs for its youth bulge. "Extending nationality to Pakistan-born refugees would further increase unemployment, health and education issues in the country."

BNP threatens to quit ruling coalition over granting refugees citizenship

The analysts believe that Pakistan would have better ways to help the refugees even without issuing them national identity cards and passports, by gearing up economic plans for them with helps of international donors specially those who are stakeholders in Afghanistan.

Imran Khan, after receiving the backlash, has put forward the plan in the country's parliament, seeking suggestions from the parliamentarians to handle the refugee crisis, saying that he made the proposal on humanitarian grounds as Pakistan-born refugees have the right to get identity cards because they have nowhere else to go and get settled.

"Many people are against Imran Khan's plan, may be they will influence him to take back the decision, but he has a good heart and he will find a solution to refugee crisis on humane grounds," Razi said.