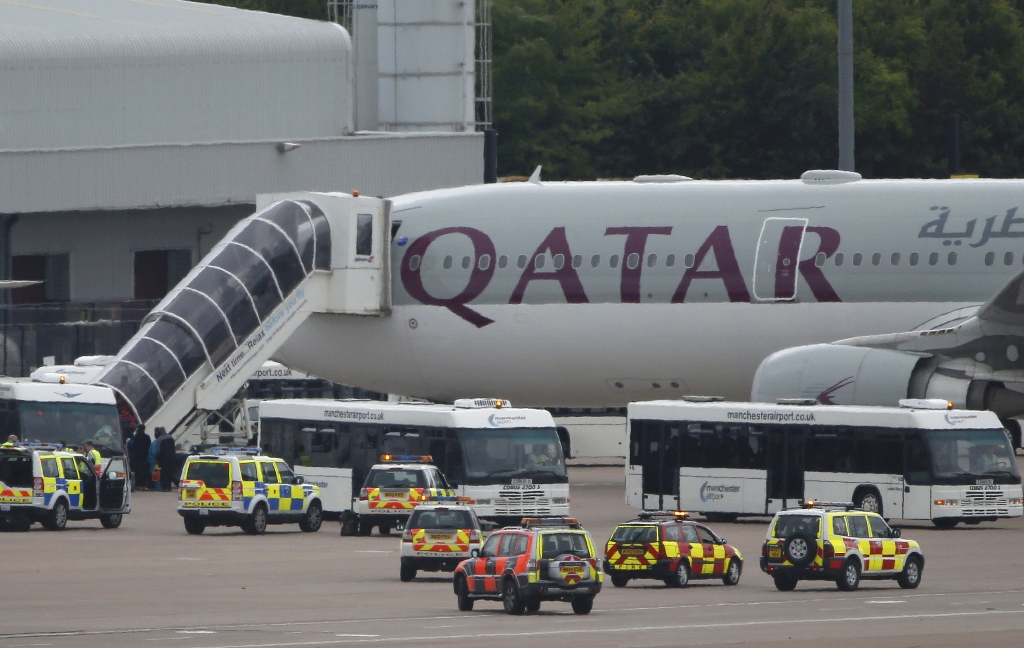 ---
PESHAWAR: A plane made an emergency landing at the Bacha Khan International Airport (BKIA) on Thursday after the pilot reported that smoke had filled the plane.

The emergency was declared after control tower at the facility shared details with the airport authorities and a runway was cleared for landing the plane.

The plane, Qatar Airways' Doha-bound flight (QR-601), landed safely with all passengers shifted to the international lounge.

According to details, the Doha-bound plane had departed Peshawar after completing all maintenance checks.

However, soon after takeoff, the pilot contacted the control tower and made a mayday call seeking a clear runway for landing, complaining that smoke had filled the cabin.

Chinese passenger plane makes emergency landing minus two wheels

"It had just taken off when the control tower shared the situation," a senior Civil Aviation Authority (CAA) officer at BKIA told The Express Tribune.

The officer, who requested anonymity since he was not entitled to speak to the media, stated that initially they did not know what happened and the pilot wanted a clear runway for landing.

"It was really serious for us since the flight had just left, but it requested for landing and that too an emergency landing," the official said, adding, "An emergency was declared across the facility with all the CAA staff [required for emergency situation] deputed on the airport apron."

The CAA's fire and medical departments apart from others dealing with emergency situations had soon converged at the spot. Soon after the plane landed, all passengers and crew aboard were evacuated and shifted to the lounges at the facility.

It was later shared that soon after taking off, the plane was filled with smoke, probably from the engines.

CAA staff and engineers immediately checked the plane for technical issues.

"It took engineers and CAA staffers at BKIA around five hours to check the plane and give the 'ok to flight' signal. Now, as per decisions, the plane will take off for the nearest possible facility, Muscat International Airport, for further maintenance," the CAA official said.

The plane was operating on a routine flight from Peshawar to Doha which flies at around 10am.

The BKIA has been accommodating passengers from across the province as this is the only international facility in Khyber Pakhtunkhwa (K-P).

The facility has been struggling as its night operation remains suspended since June 25, 2014, when a Pakistan International Airline (PIA) passenger returning from Riyadh came under a gun attack from militants in the densely populated areas around the airport.

The CAA at BKIA operates over 35 flights every day, including four domestic flights.

Published in The Express Tribune, September 21st, 2018.
COMMENTS (2)
Comments are moderated and generally will be posted if they are on-topic and not abusive.
For more information, please see our Comments FAQ