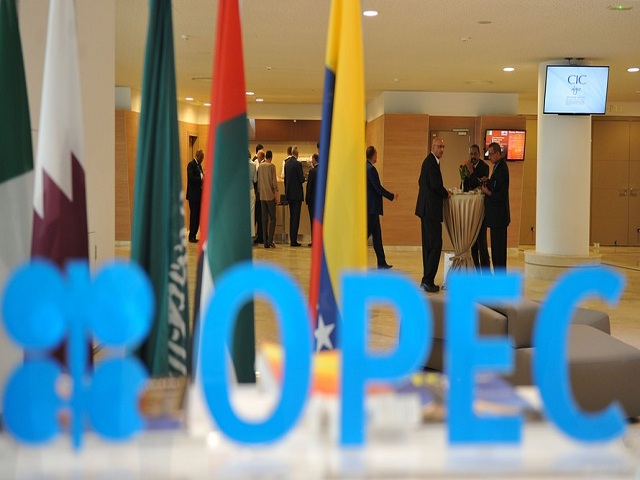 ---
DUBAI: The Organization of the Petroleum Exporting Countries (OPEC) and its allies are unlikely to agree an official increase in crude output when they meet in Algeria this weekend, although pressure is mounting on top producers to prevent a spike in oil prices ahead of new US sanctions on Iran, OPEC sources said.

OPEC kingpin, Saudi Arabia, is worried that any sanctions-related spike in oil prices will trigger fresh criticism from US President Donald Trump but is concerned about a lack of spare oil capacity to offset shortages, the sources said. The kingdom is caught between a rock and a hard place, seeking to prevent prices from rising far above $80 a barrel ahead of US congressional elections while fending off doubts over its ability to compensate for a drop in Iranian supply.

"It's complicated. Saudi Arabia has to balance oil supply and demand, and it has to balance oil prices so they don't rise too much before the US elections," one OPEC source said. "It's also political because the Saudis don't want to pump too much oil then the Iranians complain to OPEC that it (Saudi Arabia) is taking (Iran's) market share. They also don't want oil prices to fall too much."

Trump took aim at OPEC on Thursday, writing on Twitter: "We protect the countries of the Middle East, they would not be safe for very long without us, and yet they continue to push for higher and higher oil prices! We will remember. The OPEC monopoly must get prices down now!"

Under pressure from the US president, OPEC, Russia and other allies agreed in June to boost production by one million barrels per day, having participated in a supply-cutting deal since 2017. The so-called "OPEC+" coalition meets on Sunday in Algeria to discuss how to allocate that one million bpd increase within its quota framework. OPEC sources say there is no immediate plan for any official action as such a move would require OPEC to hold what it calls an extraordinary meeting, which is not on the table.

The weekend gathering will discuss how to share the previously agreed output increase and examine whether the market needs more oil to offset the loss of Iranian supply as well as a decline in Venezuelan output, the sources said.

Published in The Express Tribune, September 21st, 2018.

Like Business on Facebook, follow @TribuneBiz on Twitter to stay informed and join in the conversation.