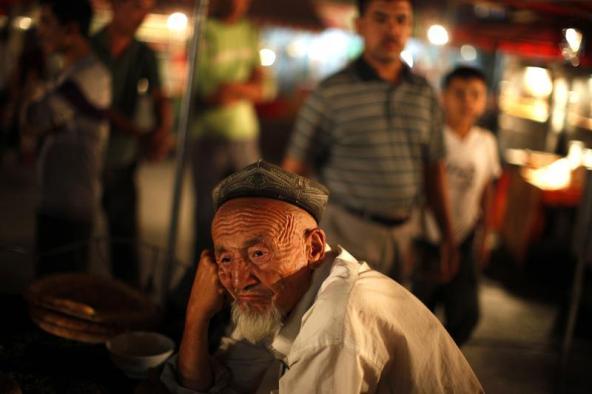 ---
Pakistanis are quite sensitive to the plight of Muslims around the world. There is genuine outpouring of public sentiments against the mistreatment of Muslims in India, the genocidal level of violence being perpetrated against the Rohingya, and the longstanding plight of Palestinians in the Middle East. We also take strong exception to the rise of Islamophobia in the West and attempts by its far-right elements to insult our faith, even if these events take place in faraway countries like the Netherlands. However, one perturbing assault against Muslims within our own neighbourhood, which has received surprisingly scant attention, is the plight of Muslims in China.

An international UN committee has just released a damning report highlighting the dire situation for Muslims in Xinjiang. China has long been struggling to maintain an iron grip in its southwestern province, where more than 12 million people belong to Uyghur and other Muslim ethnic groups.

Muslims in China's Linxia region fear eradication of Islam

After a succession of violent anti-government protests in 2014, the Communist Party is accused of sharply escalating its crackdown across the province in the name of national security and preventing terrorism. The recently released UN report notes with alarm how tens of thousands of Muslims in Xinjiang are being held in long-term detention without charge, or else are being forced to spend time in 're-education camps'. These re-education camps allegedly compel their detainees to renounce their faith. Prayers, religious education, and even observing the Ramzan fast are evidently being restricted.

Had such events been unfolding in a Western country, multitudes of Pakistanis would have taken to the streets. In fact, Pakistan is not the only Muslim country which seems largely oblivious to these events. The World Uyghur Congress has decried how most Muslim-majority country governments are doing little about what is happening to the Uyghur population in China.

The Chinese government has managed to stifle the flow of information from this region to the rest of the world. But perhaps a more important reason why the atrocities against Muslims in China are being ignored has to do with realpolitik and self-interest. China has now become a key trade partner of most Muslim-majority nations. Many of them are securing funding via the Chinese-led Asian Infrastructure Investment Bank or are participating in China's One Belt One Road Initiative. Instead of sympathising with the cause of the Uyghurs, some Muslim governments, like that in Egypt have recently even gone out of their way to deport several ethnic Uyghurs to China, despite the threat of dire consequences.

Not all Muslim countries are so compliant in the face of Chinese aggression against its Muslim populace. In Indonesia and Malaysia, there is growing evidence of disgruntlement with the Chinese treatment of its Muslims. Turkey, with a strong cultural connection to the Turkic-speaking Uyghurs, many of whom are now living in exile within Turkey, has also been critical of China.

Chinese Muslims protest against plan to demolish mosque

The situation in Xinjiang is also becoming an inextricable problem for its immediate neighbours. In the case of Pakistan, Uyghur militants operating from our tribal areas is not the sole issue of concern. Many traders in Gilgit-Baltistan are married to Uyghur women, who have since been detained by Chinese authorities. The G-B Assembly has been compelled to take note of the growing disgruntlement being caused by these protracted detentions, but the federal government is yet to take any discernable action on this issue.

Just because our government has a longstanding relationship with China, and is now involved in CPEC, does not mean that we cannot lodge our protest and demand release of Chinese Muslim women married to Pakistani men. It is about time that our government called upon China, which has often sided with us when it comes to highlighting Indian atrocities in Kashmir, to begin showing more tolerance towards its own Muslim population.

Published in The Express Tribune, September 21st, 2018.

Like Opinion & Editorial on Facebook, follow @ETOpEd on Twitter to receive all updates on all our daily pieces.
COMMENTS (2)
Comments are moderated and generally will be posted if they are on-topic and not abusive.
For more information, please see our Comments FAQ