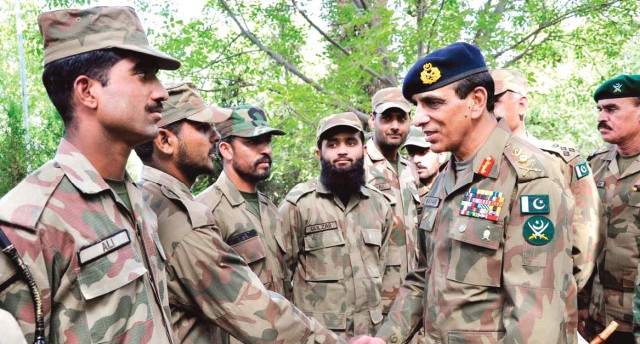 ---
The military has claimed that the Orakzai Agency has been "cleared" of militants, putting an end to a three-month-old operation on Tuesday.

Chief of the Army Staff General Ashfaq Parvez Kayani visited Kurram and Orakzai agencies, where he was given a detailed briefing about the security situation by the military commanders.

In his meeting with tribal elders, Kayani thanked them for their support to the security forces.  He said that the return of Internally Displaced People is expected to start shortly. General Kayani also reassured them that normalcy would return to the area soon.

Earlier in the day, at least 18 militants were killed and six others injured in Upper Orakzai Agency, when fighter jets bombed three militants hideouts, security officials said.

The officials claimed that some foreigners were also among the dead, but did not specify the number.

The operation that began on March 24 is said to have displaced around 45,000 people. Orakai is the fifth tribal agency where operation had been carried out by the military. Earlier military operation was carried out in tribal agencies of Bajaur, Mohmand, Khyber, and South Waziristan. Most of the militants in Orakzai are said to be those who escaped from South Waziristan during the army operation there.

With the end of the Orakzai operation, an operation in North Waziristan is expected to start soon.

Published in the Express Tribune, June 2nd, 2010.