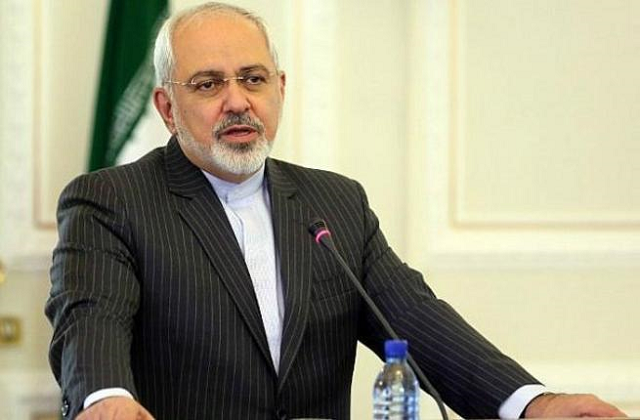 ---
TEHRAN/ BEIRUT: Iran's foreign minister on Tuesday hailed an agreement between Turkey and Russia to avert an assault on Syria's last major militant stronghold in Idlib province as an example of "responsible diplomacy."

After more than four hours of negotiations in the Black Sea resort of Sochi on Monday, regime ally Russia and militant backer Turkey agreed to create a demilitarised zone around the opposition bastion.

"Intensive responsible diplomacy over the last few weeks...is succeeding to avert war in Idlib with a firm commitment to fight extremist terror," Iranian Foreign Minister Mohammad Javad Zarif wrote on Twitter.



Russian military jet with 14 servicemen disappears during Israeli strikes on Syria


Intensive responsible diplomacy over the last few weeks-pursued in my visits to Ankara & Damascus, followed by the Iran-Russia-Turkey Summit in Tehran and the meeting is Sochi-is succeeding to avert war in #Idlib with a firm commitment to fight extremist terror. Diplomacy works.

— Javad Zarif (@JZarif) September 18, 2018


"Diplomacy works," he added, pointing to his visits to Ankara and Damascus as well as a three-way summit between the leaders of Iran, Russia and Turkey earlier this month.

Tehran and Moscow are key supporters of President Bashar al Assad in the country's seven-year civil war, while Ankara backs opposition fighters seeking the ouster of the Syrian leader.

Russian President Vladimir Putin and his Turkish counterpart Recep Tayyip Erdogan agreed on Monday to create a 15-20 kilometre-wide buffer zone along the line of contact between militants and regime troops by October 15.

The agreement entails the "withdrawal of all radical fighters" from Idlib as well as "heavy weaponry from this zone," Putin said.

Missile attack in Latakia

Separately, a missile strike on a military target in the coastal Syrian region of Latakia killed at least two people, a war monitor said Tuesday.

The strike, carried out on Monday, targeted ammunition depots on the site of the technical industries institute and killed two fighters, the Syrian Observatory for Human Rights said.

The Russian defence ministry said four Israeli F-16 jets had hit infrastructure in Latakia province, a stronghold of President Bashar al Assad.