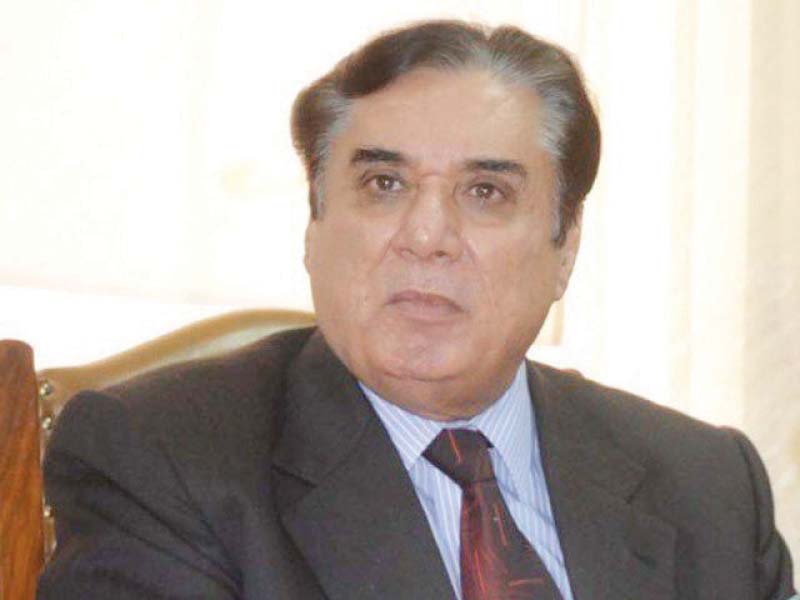 ---
ISLAMABAD: National Accountability Bureau (NAB) Chairman Justice (retd) Javed Iqbal on Monday said since its inception the accountability watchdog has added Rs297 billion to the national exchequer.

Chairing a meeting to review the monthly performance of regional bureaus, he urged the officers to redouble their efforts to recover the looted money.

The NAB is committed to eradicating corruption with iron hand by adopting 'accountability for all' policy across the board, the chairman stressed.

President puts emphasis on austerity, corruption eradication in maiden address to parliament

Acknowledging the efforts of regional bureaus, he said the performance of regional bureaus is being monitored on a quarterly, half-yearly and annual basis.

A monitoring and evaluation system has also been devised, he added.
He said corruption is the main hurdle in the progress of this country.

The top most priority of NAB is to ensure merit, transparency and take cases of mega corruption to their logical conclusion as per law, he added.

Pakistan signs 'declaration' with UK in effort to bring back 'looted wealth'

NAB was committed to making country corruption free, he said, adding that all resources would be utilised to achieve this milestone.

Iqbal said the NAB has prescribed a time limit for culminating cases, inquiries and investigations.

Moreover, he said youth is the future of Pakistan that was why NAB gives importance to youth.

The NAB wanted to make youth aware about the ill effects of corruption at very early age.

He further said the bureau has established over 55,000 character building societies in various universities/colleges aimed at educating the youth about corruption impacts.