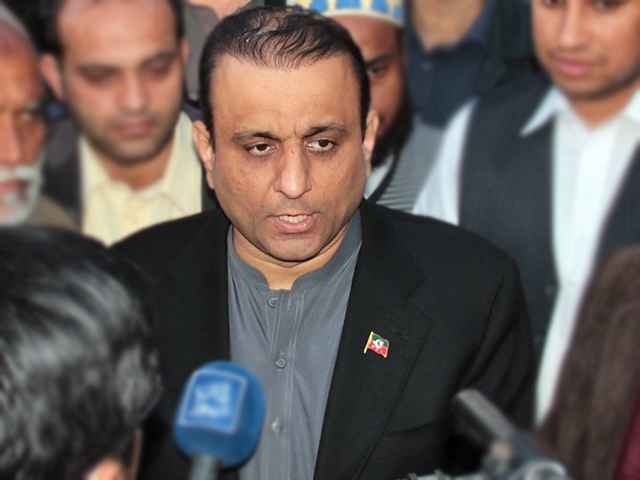 ---
LAHORE: The Pakistan Tehreek-e-Insaf will once again prove its popularity in upcoming by-elections, said Punjab Senior Minister for Local Government and Community Development Abdul Aleem Khan.

Speaking to residents of NA-129 who called on the minister on Sunday, he said that the PTI government has already started to fulfill its promises of austerity and saving. He assured voters of his constituency that he would soon visit every union council of his constituency though he is extremely busy due to his pressing engagements.

He also assured them that all of their genuine concerns and problems will be resolved in the minimum possible time. The minister said in the 100-day programme of Prime Minister Imran Khan, concrete and solid steps are being proposed to bring revolutionary changes in the present system.

Especially in health, education and law and order sectors, he highlighted, recommendations were being made keeping in view the ground realities and 70- year long issues to be resolved. He said, unfortunately, governments in the past did nothing in the right direction and left the country under heavy debt. He expressed determination that Imran Khan has a firm commitment to bring permanent changes to the system and work has already been started in this regard.

Meanwhile, the minister sent his sons, Abdul Rehman Khan and Abdul Rafae Khan, to visit 10 union councils of PP-158. They met a number of PTI workers and local leaders of Gulistan Colony, Baja Line, Basti Saidan Shah, Washing Line Area, Shadman and adjoining areas and participated in a tree plantation campaign.

On behalf of their father, they assured locals that the PTI government will solve their day to day problems on a priority basis. Abdul Rehman and Abdul Rafae called upon the young generation to take part in tree plantation campaign and make the dream of Imran Khan a success for green Pakistan.

Final list of candidates, election symbols for Oct 14 by-polls to be issued today

Meanwhile, Punjab Chief Minister Sardar Usman Buzdar has said that everyone has to play his role proactively for the development of an independent, prosperous and economically stable 'new Pakistan'.

In a press statement issued on Sunday, the chief minister said the vision of Prime Minister Imran Khan is assurance of peaceful, prosperous and developed Pakistan. Multifaceted reform agenda for first 100-day of PTI government is underway and he himself is monitoring to ensure proper implementation of the agenda, he maintained.

He underscored that people of Pakistan will soon witness a pleasant change and Punjab will play a leading role in the construction of new Pakistan. "We will try our best to make Pakistan economically self-sufficient for which we have to utilise all our energies. The provision of basic facilities to the public and instant solution of chronic public problems is the utmost priority of the government.

By-elections for 30 vacant seats on October 14

"Our every action is being dedicated to safeguard public interests and to secure its future. Reforms in health, education and other sectors of social development are the preference of our party," he said. He added that a strategy has already been devised to bring fruits of change to a lower level as reforms in health, education, health, tourism, and other sectors are inevitable for a real change.

The chief minister said: "Problems of common citizens are my personal problems and I will leave no stone unturned to solve these issues. That is not me but the common man of the province who is holding the office of the chief minister." He underlined that the time has changed and now it is the responsibility of the state departments and institutions to deliver. They have to give results as the country is not in a position to tolerate negligence anymore, he maintained.

He highlighted that directions have been issued to all government offices to resolve public complaints and adopt an open door policy so the public can have access to them for resolution of their problems without any hurdle.

He shared that they have decided to set up a state-of-the-art complaint cell at the Chief Minister's Office and this cell will be connected to all districts through modern technology.

Published in The Express Tribune, September 17th, 2018.
COMMENTS
Comments are moderated and generally will be posted if they are on-topic and not abusive.
For more information, please see our Comments FAQ