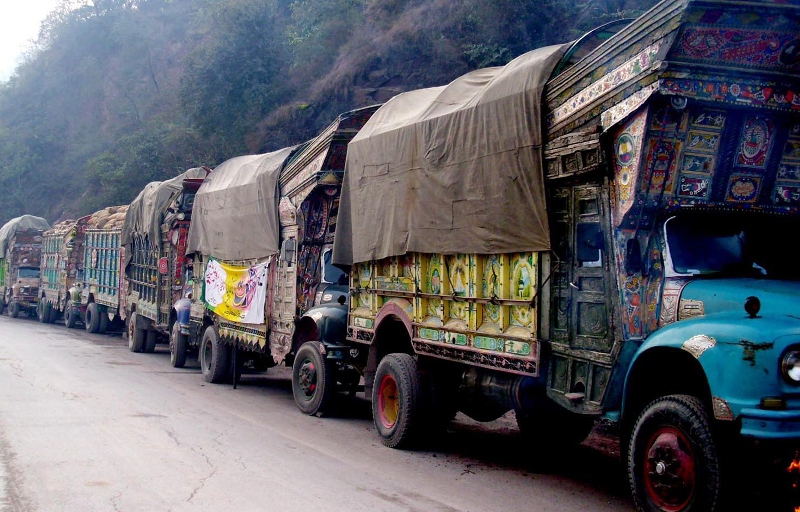 ---
PESHAWAR: Pakistan has always desired to have cordial relationship with Afghanistan and shown gestures of benevolence to the neighbours.

Whether accommodating refugees, or treating the people injured by bombs, Pakistan has always offered its land to the Afghans. War and the fallout of changing international relations have created doubts over Kabul's opinion of Islamabad, but recently, there has been clear demonstration of Pakistan's support for the Afghans.

The stance was backed up by the former Nawaz Sharif-led government and was reiterated by during then prime minister Shahid Khaqan Abbasi's tenure.  The previous government gifted around 40,000 tonnes of wheat to Afghanistan in their hour of need, as parts of the country were gravely struck by drought, a source in the ministry of national food security and research revealed to The Express Tribune.
"A successful round of talks took place between the leaders of both states, then-prime minister Abbasi and Afghan President Ashraf Ghani, in a meeting in Kabul on April 6," the source revealed.

Substandard wheat: Four jailed in Charsadda

Approval for the gift came from the Prime Minister Office on April 23, with instructions for speedy transportation of wheat, but due to the general elections, the process took much longer than expected.
Now, the delivery of the thousands of tonnes of wheat began in Saturday. "The process has begun, the first consignment reached the Torkham border on Saturday after clearance of the trucks from both sides. We hope that in a week's time, all the wheat will have reached Kabul," Political Tehsildar Shakeel Barqi told The Express Tribune.

"We have been approached by the States and Frontier Regions (Safron) ministry, even the interior and foreign ministries, to cooperate with Afghan authorities for the shipment and we are happy to help our brothers and sisters in their time of need," he added.

A ceremony held on Saturday at the Pak-Afgan border featured Major General Mazher Iqbal, Colonel (retd) Zaheeruddin Babar of National Logistics Cell and Major (retd) Fazal Wahid from Pakistan, while the chief of Afghan agricultural ministry, Ghulam Farooq Afghani, attended the event.

As prices decrease: Punjab sees 'healthy' wheat production

The Afghan delegate said that Pakistan always helped Afghan brothers and sisters and he hoped that Islamabad will always work with Kabul for sustainable peace and stability. Four trucks filled to the brim with wheat crossed over from Torkham and the entire operation may take up to a month logistically. All the wheat has to be delivered to an area agreed with the Afghan government.

The handover of the promised aid comes as Foreign Minister Shah Mehmood Qureshi is visiting Kabul to discuss bilateral ties with the Afghan government.