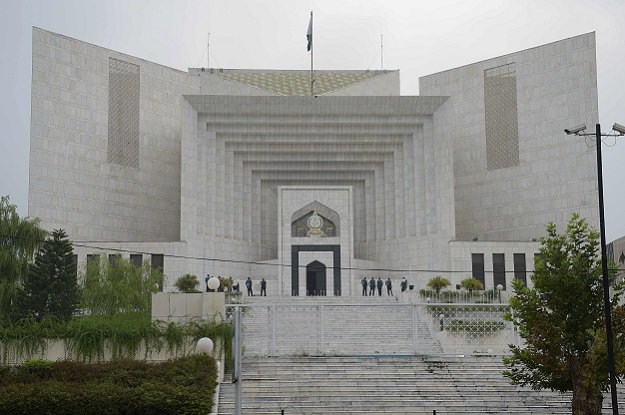 ---
ISLAMABAD: The top court on Friday sought reply from governments, high courts and superior bars over the proposed six steps needed to end delays in Pakistan's civil justice system.

These six areas include Framing of High Court Rules, Reinterpretation of Civil Procedure Code, Publishing relevant Judicial Data/Statistics, Formulating a new Judicial Policy, Enforcement of the Law of Costs, and Enforcement of anti-Perjury Laws.

The three judge bench headed by Chief Justice of Pakistan Mian Saqib Nisar resumed the hearing of  petition filed by five young lawyers namely  Umer Gilani, Hadiya Aziz, Muhammad Haider Imtiaz, Attaullah Hakim Kundi and Raheel Ahmed for the judicial reforms without new legislation but rather amending the high court rules.

During the hearing, the chief justice admitted that judicial system is riddled with delays, adding that justice delayed is justice denied.

Earlier, the petitioner proposed that procedural rules needed to be framed for things like Stage-wise time-lines for completion of different categories of suits, Rules for Judge-driven Case Management, Rules for Enforcement of Costs and anti-perjury laws, and Rules for Bench Constitution and Case Fixation.

Judges plan to amend Supreme Court Rules, 1980

It further stated that the framing of procedural rules was the responsibility of high court under Article 202 of the Constitution while the Supreme Court can only monitor and supervise the functioning of the high courts under Article 184(3).

The petition requested for the directions of top court to high courts to frame all necessary rules. It also requested for direction to National Judicial Policy Making Committee (NJPMC) to consider the rules framed by the various High Courts and promote unification.

Directive to EPA: SC seeks report on industrial pollution

Meanwhile, Ministry of Law and Justice, under the supervision of Dr Muhammad Farogh Naseem, in accordance with the Prime Minister's 100 days' agenda, has finalised the Mutual Legal Assistance (MLA) Bill and shared with the FIA, NAB and Interior Ministry for their review. A meeting for the review of MLA draft Bill will be held early next week to ascertain the comments of aforesaid stakeholders, says the statement issued by law ministry.

Despite the passage of nine years the previous governments failed to enact legislation for a Mutual Legal System regime.
COMMENTS
Comments are moderated and generally will be posted if they are on-topic and not abusive.
For more information, please see our Comments FAQ