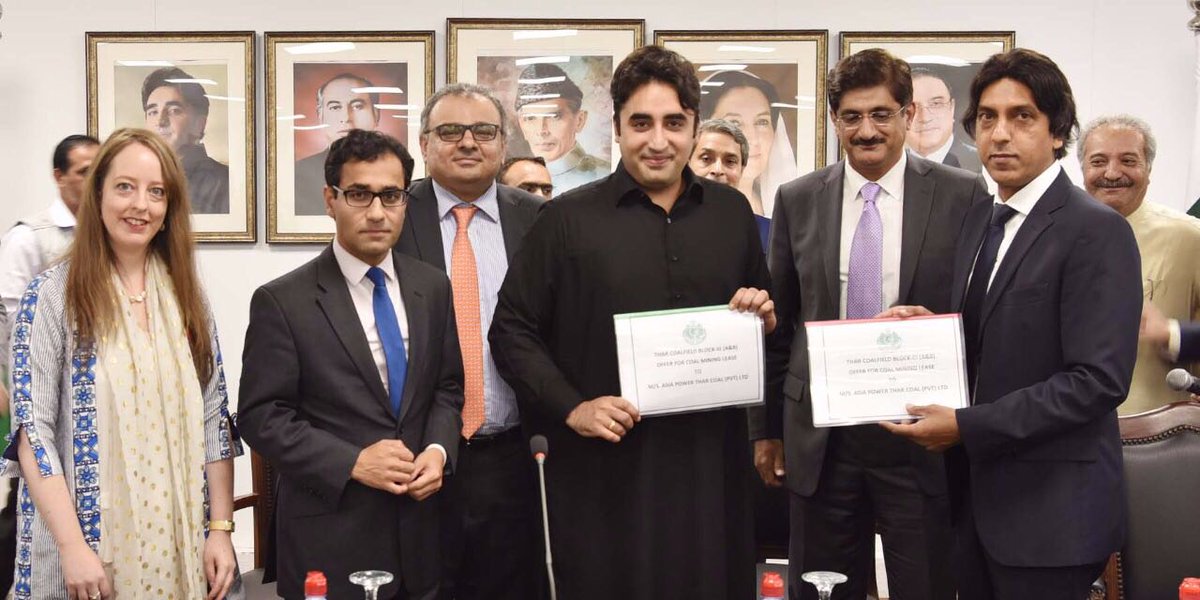 ---
KARACHI: What we are seeing is an intense militarisation of mega projects in Pakistan, observed the Karachi Urban Lab (KUL) Director Dr Nausheen H Anwar. "There's a mega project obsession with major political parties of the country," she added.

Dr Anwar, who is an associate professor of city and regional planning at the Institute of Business Administration's (IBA) Department of Social Sciences and Liberal Arts was speaking at a session titled, 'Land Acquisition and Media Reporting' at the Centre for Excellence in Journalism (CEJ), IBA, on Tuesday. The session focused on work conducted by Dr Anwar and Dr Amiera Sawas over the past 18 months in the Quaid-e-Azam Solar Park, Bahawalpur and Thar Coal Project on large-scale fossil fuel and green energy projects and their impact on land access and livelihood of ordinary citizens.  Dr Sawas is a researcher in climate change and risk at the Stockholm International Peace Research Institute.

According to Dr Sawas, energy mega projects are like taking one step forward and two steps back in terms of climate. "There's going to be massive environmental impact of coal expansion and any emissions we are going to make through coal is going to impact Pakistan," she said.

Thar coal project tariff to fall: SECMC 

As part of their research in at Thar, Dr Anwar said that they collected data on the sources of income of the local residents. They found that their primary source of income was pastoral, which is rain-fed agriculture. She, however, feared to see major changes in terms of their income. According to her, the Thar Engro Coal Power Project cannot be sugar-coated through Corporate Social Responsibility (CSR) and philanthropy efforts. She said that media never asked Engro about their carbon emission report. "It's almost impossible to quantify carbon emissions. The most you can do is speculate," she said, adding that the project is highly unsustainable in the short and long run, before terming it "exploitative".

Referring to the Quaid-e-Azam Solar Park in Bahawalpur, which is a 100MW solar powered plant spanning over 500 acres and hosting 392,158 solar modules, Dr Anwar said that several villages were destroyed when the project was constructed by the Government of Punjab in May 2015 at a cost of $131 million.

The piece of land on which the project is constructed was under governmental control.  "Media reported nothing about the compensation scheme," she said and also questioned the project's Environment Impact Assessment Report (EIA).

For the land in Tharparkar, she said that it wasn't so straight forward. "The pastors have a special relation with their land which you and I cannot understand," she said, adding that the Sindh Engro Coal Mining Company and Sindh government's Board of Revenue faced several challenges hence they termed certain pieces of land legal and certain illegal, and then came up with a compensation package. "But the directly affected were the pastoral communities in Thar and Bahawalpur," she said, adding that it was a question of access to land. "The more you expand the project, the more you will continue the relocation," she explained.

The Land Acquisition Law

The law under which land acquisition takes place is the colonial-era Land Acquisition Act 1894, which she said has recently been amended in India after intense land activism emerged.

According to this law, any land can be acquired by the state for public purpose. However, the 'public purpose' isn't clear, according to Dr Anwar. This, she explained, enables the military, government, private, and corporate actors to buy or annex land for profit from ordinary citizens.

The other flaw in the law, according to her, is that there was no recognition of communal rights. "The Thari people had right of access to their land for generations," she said, adding that the knowledge of how to use that land is internal to that community only.

The model villages, she said, are beautiful and climate friendly but the lifestyle of an average Thari is different. "The local media has been complicit in encouraging the discourse that people of Thar are backward," she said calling it a "colonial narrative."

She explained that in Thar when a family feels the need to expand, they expand, whereas we call that encroachment.  In model villages, when they will be given properly-built houses, they won't be able to expand.

Law and activism

"There's not a single story of activism in Bahawalpur," Dr Anwar remarked. "But in Thar there has been tremendous activism. However, the media coverage is very superficial for this issue".

Recommendations

Dr Anwar recommended that a public commission be formed to measure the land and ascertain its market value. She also recommended more transparency on projects such as the issuance of long-term EIA reports. 

Published in The Express Tribune, September 12th, 2018.
COMMENTS
Comments are moderated and generally will be posted if they are on-topic and not abusive.
For more information, please see our Comments FAQ