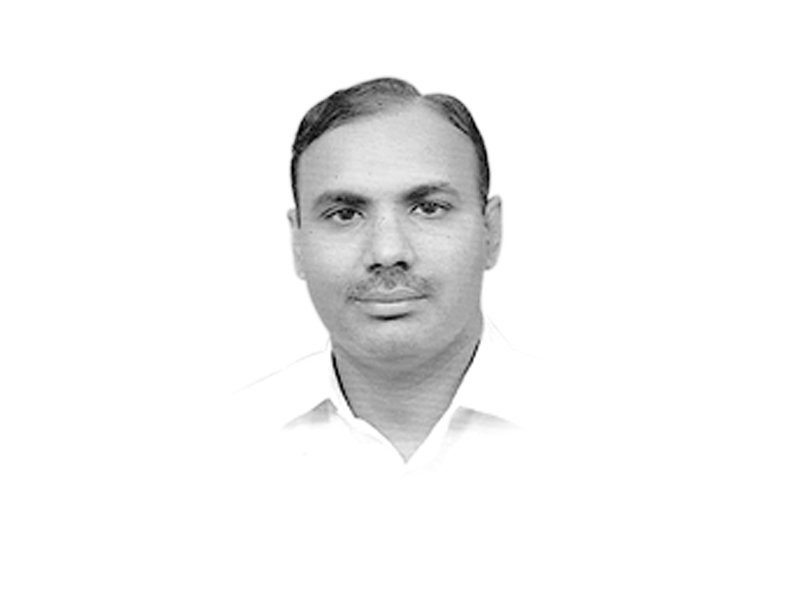 ---
Drought is a common occurrence in arid and semi-arid areas of the world with variable intervals as per their geo-climatic situation. The arid and semi-arid areas of the world, which are totally dependent on rainfall, are more prone to drought, famine and poverty. Drought is generally considered to be a natural event occurring rarely and randomly. However, latest scientific knowledge concludes that not only is it a normal, recurrent feature of climate but man-induced causes are equally responsible for the event to occur.

This year Pakistan has received 47% less rainfall than usual with just two weeks remaining until the end of the monsoon, apparently due to climate change. The worst-affected areas in the country are in Sindh and Balochistan. According to data compiled by the Pakistan Meteorological Department (PMD), overall rainfall between July 1 and Aug 27, 2018, was 28% below normal.

Sindh has witnessed a substantial 87% decline in rainfall between July 1 and Aug 27. The Sindh government declared Thar and other arid areas drought-hit areas. All the 167 dehs of Tharparkar and 25 of Umerkot were declared calamity hit.

Except for their extreme aridity due to scanty and erratic rainfall, the two component tracts of Sindh's arid zone, that is, Kohistan and the eastern desert of Thar, have widely different geomorphologic characteristics and distinct profiles. The arid zone of Sindh, having 48% of the area and only 1% of water resources of the entire province, are in the grip of a severe drought. The main crops sowed immediately after the rain in the arid region are sorghum, Bajra (millet) and guwar. These crops require at least three rains of 100-150 mm in intensity in a one-month interval for the crops to reach maturity. The major source of income in these areas is rain-fed agriculture and livestock. Women and children are the most affected groups in the drought, especially pregnant and lactating mothers. The lack of food, fodder and water in many areas is resulting in migration of men in search of employment.

Proper drought mitigating measures have never been taken by the government except temporary efforts and relief work. The government usually takes relief measures after famine conditions become prominent in the wake of drought or any other calamities. The relief assistance by welfare organisations or occasional NGOs coming forward during the years of drought, adversely affects social fabric, self-respect and dignity of the populace and they are losing self-help and self-sustaining trends and traditions. Thar and other arid regions are a potentially productive area not only rich in biodiversity but also mineral wealth. Due to improper planning, the development for making area accessible through roads has not become sustainable and environmentally sound, as a result the desertification problem is becoming more prominent.

Socio-environmental impact studies might have covered this issue and proper mitigating measures might have been suggested but it is imperative that the fertility and carrying capacity of the remaining lands should be enhanced to cope with the needs of the inhabitants as population pressure will increase on the remaining lands. Since the economy of the area is mainly dependent on livestock and not on agricultural crops, it is necessary to give important consideration to land-use patterns.

A comprehensive drought mitigation policy for the entire arid zone of Sindh is imperative with political will to implement it in letter and in spirit. The adhoc approach would only provide temporary relief instead of sustainable long-term solutions. The importance of having an early warning system for droughts has never been felt with such seriousness as now, when meteorological drought is at its peak. This requires immediate attention of policy-makers. One of the basic ingredients of an early warning system is 'drought indicators'. Characteristics of a good set of indicators include availability of timely information in a cost-effective way.

Published in The Express Tribune, September 8th, 2018.

Like Opinion & Editorial on Facebook, follow @ETOpEd on Twitter to receive all updates on all our daily pieces.
COMMENTS
Comments are moderated and generally will be posted if they are on-topic and not abusive.
For more information, please see our Comments FAQ