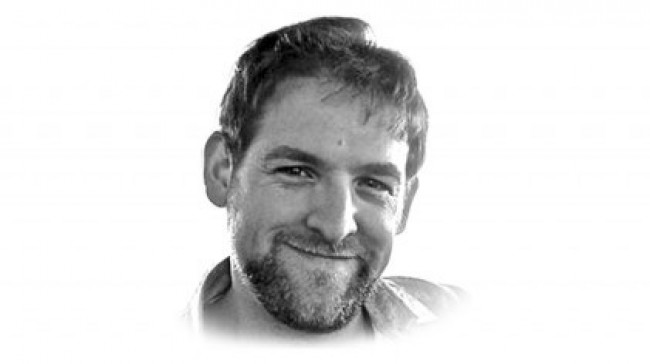 ---
The heinous attack by the Israeli defence forces on a Gaza-bound aid flotilla, an act of state piracy if ever there was one, has pushed Israel further towards pariah status in the eyes of the international community.  This attack comes after the very public snubbing of the US in March when Israel, on the eve of a visit by US Vice-President Joe Biden, announced the building of 1,600 new housing units in occupied Jerusalem, a direct contravene of US policy on settlement building. And let's not forget January's assassination of a senior Hamas leader by Mossad that caused an international outcry when it was revealed that agents had stolen or forged British, Irish, Australian, German and French passports. And that was just this year — after the bombing of Gaza.

Israel has lurched further to the extreme right in recent years. This is partly political, but partly societal. The failure of earlier peace accords, the rise of Hamas, and the success of the security barrier have made Israelis less inclined towards seeking peace with Palestinians. The Israeli bureaucracy and army are becoming unshakable in their views towards settlement. Societal changes have also had an impact. Anti-Arab racism is on the rise. In 2009, a poll by the Israeli Democracy Institute found that 53 per cent of Jewish Israelis support encouraging Arabs to leave the country. If that is not worrying, Israel also has a growing young, ultra-Orthdox population many of whom openly hold anti-Arab opinions. Extremist views were on display this March when a poll found that 56 per cent of Jewish Israeli students (up to 80 per cent in religious schools) would deny Israeli Arabs the right to be elected to the Knesset. Meanwhile, Israeli Foreign Minister Avigdor Lieberman wants to revoke the citizenship of Israeli Arabs who won't swear a loyalty oath to the Jewish state. Liberal Israelis and human rights organisations have been silenced. In March, the Israeli vice-prime minister, Moshe Ya'alon, called the anti-occupation Peace Now group a 'virus'.

How much in common do we share with Israel? We too have seen a lurch to the right with rising extremism in recent years. We too have a young ultra-conservative population that is growing up skilled in nothing but espousing hatred. We too have tried to silence our human rights organisations — just ask Asma Jahangir. We too have shown state intolerance towards minorities under the guise of blasphemy laws and the second amendment of the 1973 constitution. Is anti-Arab racism by the Israeli government any worse than the Pakistani state's sanctioned treatment of Christians or Ahmadis?

On the same day that the world witnessed Israel's despicable actions in the Mediterranean, the Pakistani state failed to protect the most vulnerable in its society.  As patients were recovering from Friday's attack on the Ahmadi community, gunmen stormed the hospital killing 12 people and taking patients, attendants and hospital staff hostage, before fleeing. This was gross incompetence on behalf of the federal and provincial government. We are more similar to Israel than we like to acknowledge. Both countries were founded within a year of each other on the basis of religion. Both forged out of intolerable human suffering (the Holocaust and Partition respectively).  Both are nuclear-armed nations with a strong, all-powerful military with entrenched hostility towards its neighbours. Both claim to be committed to democracy, free speech and minority rights — whilst often suppressing these very tenets.

Both countries also have moderates. That is the good news. Often it has been Jewish groups that have reported the worst human rights violations of Palestinians by Israeli forces.  It was heartening to see over 2,000 Israelis in Tel Aviv protesting against the flotilla raid on Monday. Nor should we forget the Pakistanis who came out and spoke against the Ahmadi attacks. It's time moderates on all sides rise up and make some noise.

Published in the Express Tribune, June 2nd, 2010.
COMMENTS (13)
Comments are moderated and generally will be posted if they are on-topic and not abusive.
For more information, please see our Comments FAQ