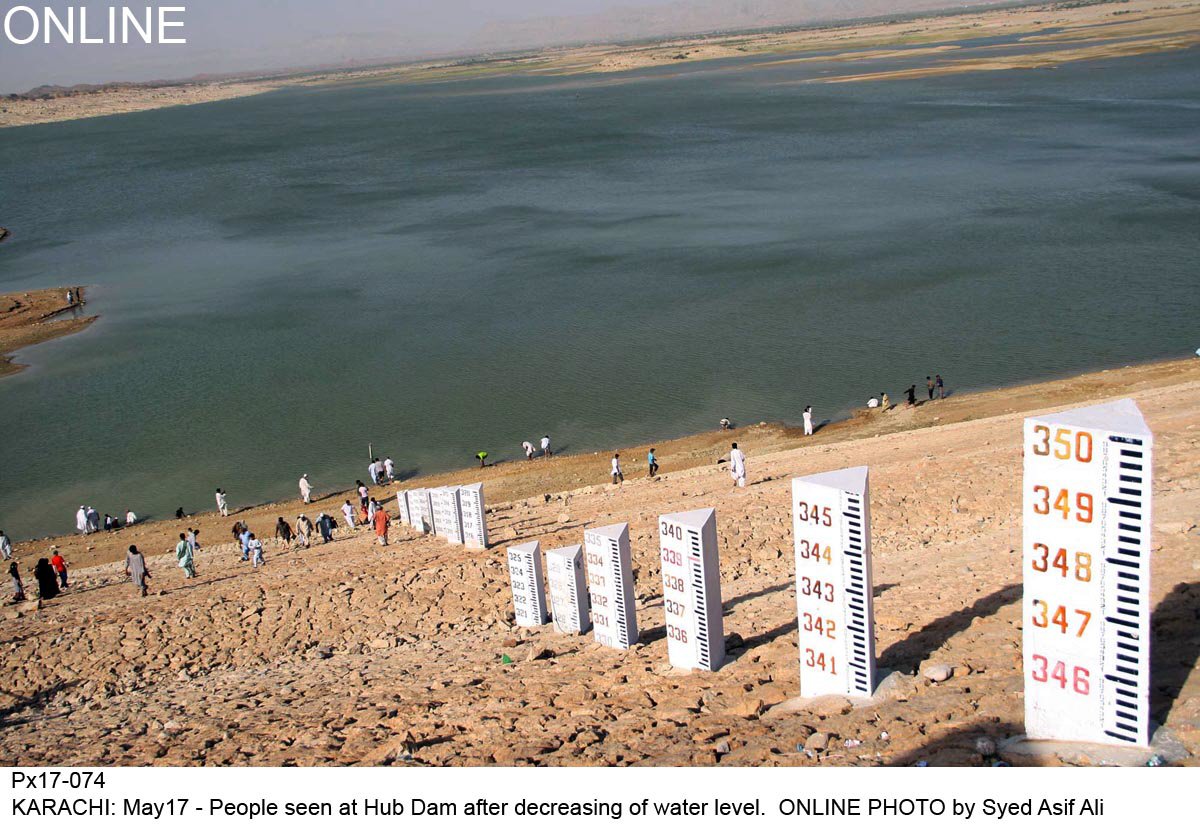 ---
KARACHI: Karachi is witnessing its driest monsoon spell in the last two decades with nearly zero millimetres (mm) of precipitation being recorded so far by the Pakistan Meteorological Department (PMD).

The absence of rainfall is a matter of concern for environmentalists as the dry spell is likely to decrease the underground water level raise the level of pollutants in the atmosphere. The Hub Dam, which supplies water to a large area of the city, is also likely to reach its dead level soon as there have not been enough rains to fill it.

The monsoon season in the provincial capital starts in July and lasts till the middle of September. No significant rainfall has been recorded till now and the season is going to end in around two weeks.

Historical trends

Commenting on the situation, PMD Director Abdul Rashid explained that it is not the first time that 'trace rainfall' has been recorded in the monsoon season. Trace rainfall, he explained, is when the rain is recorded at less than 0.1mm.

According to Rashid, 0mm of rainfall was recorded in Karachi in the monsoon seasons of 1987 and 1991, while 1994 was another year in which the city received scanty rainfall with the total precipitation during monsoon recorded at 0.2mm. Around 50 years back, 1964 was another dry year with 0.5mm of rainfall during monsoon.

First monsoonal showers bring respite to Karachi

Analysing the data, the Met office director said that occurrence of dry years in the city did not indicate that successive years would also receive less rains. The data, according to him, showed that the city received sufficient rainfall in years that preceded and followed the arid years.

Sharing the data of the monsoon season of Karachi of the last 10 years, Rashid said the city received 91.5mm of rainfall in 2008, whereas, in 2009, 2010, 2011, 2012 and 2013 it rained 272.8mm, 274.6mm, 280.1mm, 129.1mm and 114.9mm respectively.

Monsoon season did not result in enough rains in the city in 2014 with only 12.4mm of rainfall being recorded. The next three years, 2015, 2016 and 2017, witnessed a gradual increase in precipitation as 48mm, 98.8mm and 125.3mm of rainfall were recorded.

The current monsoon has been a dry one not only for the provincial capital but also for the entire province. According to the PMD director, it has rained 80% less in Sindh this monsoon compared to its average rainfall.

When The Express Tribune sought Rashid's opinion about prospects of rains in Karachi in the coming months, he said there was very little likelihood of rainfall in September. October, he said, would be hot and sunny.

Met office predicts drizzle in Karachi

When asked about possibility of a heatwave in October, which is generally one of the hottest months in Karachi, the PMD officer said chances of heatwave were low however they could not be entirely ruled out.

Climate change effects

"Due to climate change and global warming, the rain pattern is changing but this is certainly not the first time [it has happened] ­­- at least according to the data," Rashid said. He asserted that it is not the case that there will be no rains in Karachi from now onwards.

"All over the world, many regions where usually less rain is recorded have been flooded and areas where there are heavy rains have remained relatively dry," the PMD officer said, referring to the changing rain patterns.

Commenting on the erratic rainfall pattern, University of Karachi Institute of Environmental Sciences Assistant Professor Dr Amir Alamgir said one must study rainfall data of 10 years to arrive at sound conclusions regarding rain patterns. Data of the last 10 years shows that southern areas of Pakistan, including Karachi, have been receiving less rainfall than before, he said.

"According to Investor Group on Climate Change's report of 2014, Sindh and Karachi's rainfall has been reduced by 10 to 15%," Dr Alamgir maintained. He cited climate change as the reason for changing rain patterns, adding that shifts in rainfall trends was one of the signs of climate change.

The academic was of the view that hydrological cycle of the port city had been disturbed and drizzles that were being occasionally experienced in the city were cloud bursts and not actual monsoon rains.

Implications

According to Dr Alamgir, implications of decreasing rainfall could be dangerous. Growers of Karachi's suburban areas are mostly dependent on groundwater, he said, adding that its levels will likely continue to decrease.

40% of Karachi without water for last 15 days

"In order to cultivate in suburban areas of the port city, reliance can increase on domestic and industrial waste water," he said.

Occurrence of rainfall is necessary in a city like Karachi to clear its atmosphere of pollutants, the academic said, adding that in the absence of rain, air pollution levels will rise.

Sindh Abadgar Board Vice-President Syed Mehmood Nawaz Shah seconded Dr Alamgir's views. Cultivation in Karachi is carried out in Malir, Gadap Town and near Hub, he said, adding that farmers mostly use underground water to irrigate their crops, which cannot serve as a sustainable resource without sufficient rainfall.

 

Hub Dam

Major parts of Karachi are largely dependent on the Hub Dam for their water supply, the water level in which is dependent on rainfall in its catchment areas.

Currently, according to a government official, the Hub Dam can supply water to Karachi and Balochistan for the next 50 days as water levels in the dam have increased around four to five feet due to some rain in catchment areas of the dam.

The official said 276 feet is the dead level of the Hub Dam, which has now risen to 282 feet. Karachi is currently receiving 50 million gallons of water per day (MGD) from the dam and adjoining areas of Balochistan are receiving 30 MGD.

The official, however, maintained that if it did not rain in the monsoon season, the dam could again reach its dead level. The Karachi Water and Sewerage Board has already taken permission from the Water and Power Development Authority to continue taking out water from the dam after it has reached the dead level, he said, adding that even then a limit will be reached soon after which the dam will not be able to supply any more water.