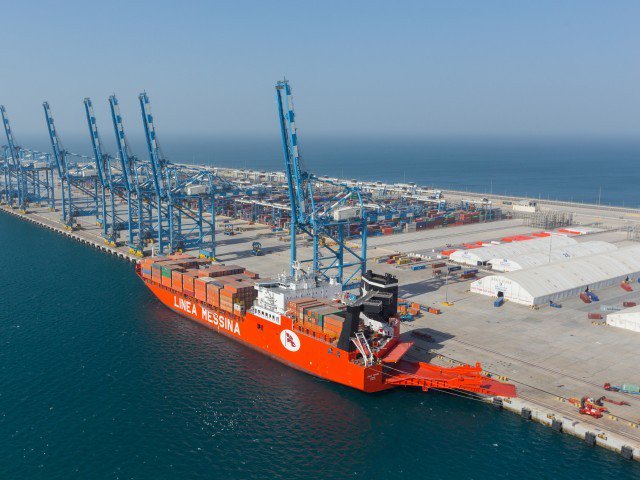 ---
ISLAMABAD: The Senate Standing Committee on Planning, Development and Reform unanimously recommended the beginning of work on western route of the China-Pakistan Economic Corridor (CPEC) on a priority basis by removing all technical, bureaucratic and financial hurdles immediately.

The committee expressed reservations about the unnecessary delay in construction of the western route, saying the government could not finalise PC-I of Dera Ismail Khan-Zhob and Zhob-Quetta roads in the past three years.

The meeting, held on Monday, was chaired by Senator Agha Shahzaib Khan Durrani and was attended by many senators.

Speaking on the occasion, Senator Usman Kakar alleged that the government was giving least priority to the western route as it spent over two and a half years to finalise just PC-I of projects, which had not yet been completed.

The meeting was informed that PC-I of 210km Dera Ismail Khan-Zhob road was almost in the final stage and it would be finalised within 45 days.

Chinese media sees Gwadar's outreach beyond Asia

CPEC Project Director Hassan Daud Butt said the planning ministry would strongly take up the issue of western route with the Chinese government in the 8th meeting of the CPEC Joint Coordination Committee, to be held in China in a couple of months, to ensure early completion of the projects.

Briefing on the ongoing projects in Gwadar, Daud said work on the $140-million Gwadar East-Bay Expressway was in progress and would be completed in October 2020.

He said currently there were four berths at Gwadar Port, nine more would be constructed in future and the depth of the port would also be increased.

The chairman also expressed reservations about the slow progress on Gwadar projects, saying these projects should have been given top priority, however, the reality was the opposite.

Senator Kauda Babar informed the committee that he had recently met with Chinese officials who were not very happy with the slow progress on Gwadar projects.

On the issue of water supply in Gwadar, the meeting was informed that currently a Chinese company was providing three million gallons of water per day to the city while total demand was over six million gallons daily.

He said billions of rupees were spent on the construction of a dam and pipelines in the city, but due to no rains in the area, the dam was of no use.

Chinese media sees Gwadar's outreach beyond Asia

He was of the view that if the money would have been spent on desalination plants, there would have been no issue of water in the city.

Talking about power supply, Babar said electricity was a major issue in the city. He said the total demand of the city was not more than 20MW, which could be easily arranged, however, no attention was being paid to this.

Published in The Express Tribune, September 4th, 2018.

Like Business on Facebook, follow @TribuneBiz on Twitter to stay informed and join in the conversation.