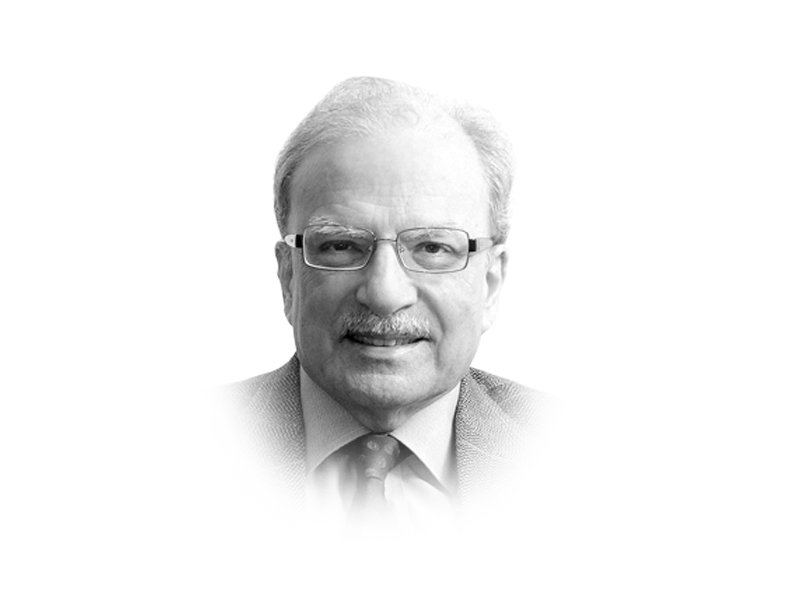 ---
Placing the Chinese financed multi-trillion dollar Belt and Road Initiative in the context of the rapidly-changing global order, it is not surprising that many Western commentators view it with great suspicion. In an article contributed to the pages of the newspaper he once represented in the Chinese capital, John Pomfret provided what appears to him to be the rationale for the Chinese moves. His interpretation is different from the one the Chinese leadership provides. President Xi Jinping and his associates see the BRI as an effort to connect the world in which all countries that lie along the route will benefit. Pomfret, on the other hand, sees imperial intentions behind the Chinese move.

He analyses the financial problems some of the intended beneficiaries have bought for themselves. Montenegro, for instance, took Chinese money, labour, construction materials and engineering to build a highway from its Adriatic port towards Serbia. "But now with the highway less than halfway built, the tiny Balkan nation faces the prospect of incurring debt of more than 80 per cent of its gross domestic product." And "Sri Lanka was so indebted to China after approving a string of ambitious projects that it was forced last year to lease a port in Hambantota to a Chinese company for 99 years." Laos and Cambodia are also heavily indebted to China.

The writer is also critical of the Chinese approach to housing the people who are working on the BRI projects. Pakistan, he says, is reportedly the site of a Chinese-only community near the port of Gwadar. In addition, Chinese firms, worried about terrorism and kidnapping, employ thousands of security personnel who appear to act outside of Pakistani law. This way of doing business reminds the writer of the way the British operated during the colonial period. According to a study done by Harvard University's Kennedy School, former Australian foreign minister Gareth Evans is quoted as saying that Laos and Cambodia are wholly-owned Chinese subsidiaries. Pomfret's conclusion after examining this record: "China's activities provide an example of debt trap diplomacy in that Beijing angles for influence overseas by bankrupting partners and bending them to its will." The Chinese have called their system "socialism with Chinese characteristics", Pomfret reminds his readers. "Perhaps imperialism with Chinese characteristics makes more sense," he concludes. To me this criticism is based on a strong anti-China bias.

Unlike the previous government, the one headed by Prime Minister Imran Khan is taking a great deal of interest in the CPEC investment programme. It matters for Pakistan if its implementation knits together the country's various parts. There are several areas in the country that have fallen behind because of poor connectivity. Southern Punjab, rural Sindh and most of Balochistan are relatively backward because of poor connections with the country's more advanced parts. I saw this myself when in 1963 I was appointed the Sub-Divisional Magistrate of Shujabad, not far from the large and bustling city of Multan. But proximity to Multan did not lead to Shujabad's economic advance. There were no motor-able roads in the area and if I needed to travel to some part of the sub-division, it could only be done on horseback. My cook, who accompanied me, used a camel to transport himself and his supplies.

That government road connections provide important economic rewards was pointed out to me by a senior official working for Metro, the European retail giant that operates half a dozen large stores in Pakistan. I asked him how the firm was doing in Pakistan. He said it was doing reasonably well but would do even better if there were better road connections between the main points of supply and his processing centres. He was impressed with Pakistan's agricultural potential; it had the means to provide high-valued processed and packaged foods to the rich markets in the country's neighbourhood. That could only happen if there was better communication network available to bring agricultural products to the processing points. His stores were operating within a radius of 20km. China's much better infrastructure increased the radius to 50km. A properly implemented CPEC programme should include rural roads linked with some of the major highways included in the CPEC initiative.

Since generating additional jobs is an important part of Imran Khan's promise to create 'Naya Pakistan', a well-conceived CPEC programme could contribute significantly to the realisation of this goal. CPEC critics have pointed to the fact that since China is bringing in its own labour to work on major projects, the programme would do little to have Imran Khan realise his target of creating 10 million new jobs in the first 100 days of his tenure as prime minister. One way of realising this goal is to start a Rural Works Programme that would run parallel to the Chinese initiative.

In 1964, I was appointed director of West Pakistan's Rural Works Programme that used an elaborate system of the local government established by the administration of Field Marshal Ayub Khan. Called the 'basic democracies', the system came to be deplored largely because it combined politics with economics. The elected 'basic democrats' not only worked for the economic and social betterment of their communities, they also had a political role. They constituted the electoral college for electing the president and the members of the national and provincial assemblies. The political function made the entire system controversial. It was opposed by the political establishment. But it performed well in the areas of economic and social development.

While directing the programme, I also studied it and then wrote an article for Public Policy, a journal published by Harvard University. My conclusion was that the development side of the system was successful since the funds provided to the Union Councils were well used for local and community development. The programme funds could be spent on four specified activities — rural roads, basic healthcare centres, primary schools and community centres. The Khan government should look at this experience and combine it with the BRI.

Published in The Express Tribune, September 3rd, 2018.

Like Opinion & Editorial on Facebook, follow @ETOpEd on Twitter to receive all updates on all our daily pieces.
COMMENTS
Comments are moderated and generally will be posted if they are on-topic and not abusive.
For more information, please see our Comments FAQ