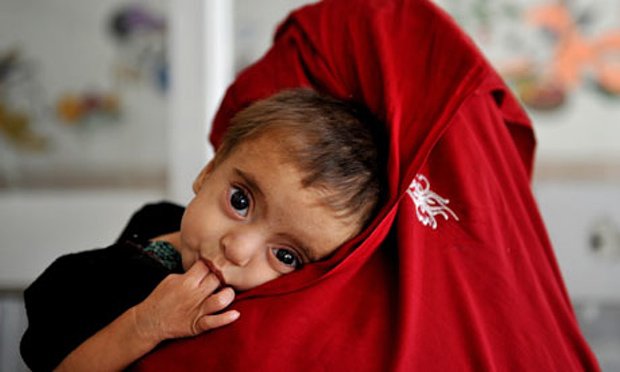 ---
ISLAMABAD: The Balochistan Health Department, after going through necessary modalities, is waiting for the provincial cabinet's nod to expand the Nutrition Project for Mothers and Children (NPMC) that marked a significant achievement in some seven districts of the province in its first phase.

Health Secretary Saleh Muhammad Nasar said, "The department has completed its working to expand the successful project to the remaining 24 districts to curtail the high number of mothers and infants mortality rate for which the authorities concerned have faced criticism for poor governance."

Health minister stresses need to expand nutrition programme to other districts

Talking to APP, he said, under the NPMC programme, the assessment of nutritional status of children below five and pregnant women would be done in targeted districts.

"Provision of Multiple Micro-nutrient Sachets (MMS) is continuing to address the micro-nutrient deficiency of all children aged six to 23 months," said the health secretary. "Ready to Use Therapeutic Food (RUTF) is being provided to severely malnourished mothers and children."

The secretary said that severely malnourished children with complications were being referred to Stabilisation Centres established at District Headquarters Hospital for treatment and follow-up.

Malnutrition major cause of fatalities among children

Nasar further told that the continuation of the programme was due to its effective orientation that helped curtail mortality rate in seven districts - Dera Bugti, Khulo, Panjgur, Qilla Saifullah, Lasbela, Noshki and Kharan.

"The children under five suffering from diarrhoea are also being provided ORS and zinc," he said, adding that counseling of pregnant and lactating women on nutrition, health and hygiene was being done by Lady Health Workers in Mother Support Groups established at the community level.

As a result of careful measures taken by the health department for the NPMC programme, he said, the malnutrition ratio of children under five had reduced by 30 per cent in the last two years.
For women of the reproductive age group, some 10% reduction in anemia has also been achieved.

Mother, child nutrition scheme unveiled

Sharing the outcome of the project, Nasar informed that the nutritional status of male and female children less than five years of age and that of women for the first time recorded overall growth in last 15 years. The provincial government has been struggling with the growth rate to improve with its limited financial and technical resources.

He said goal of the Infant Young Child Feeding (IYCF) strategy was to further improve the nutritional status, growth and development, survival of the infants and young children through optimal practices.
He regretted that unfortunately some 44 per cent of the province's children were found stunted, too short for their age and more than half of all households were found either hungry or faced threat of hunger.

Women and children: Balochistan, PPHI sign nutrition MoU

Jhal Magsi District Health Officer Rukhsana proposed a comprehensive nutrition policy, saying, "Only chocolate won't work to heal the wounds."

She warned that malnutrition also had a vicious, multi-generational impact since malnourished mothers were more likely to have underweight children and "newborn babies may have more health complexities in coming life". She said Jhal Magsi was most affected from child mortality and malnutrition in the province and according to last two years' statistics, some 75 per cent children under five were malnourished. The entire population was at the risk of poverty in this district, she added.

She also stressed the need for creating more awareness among parents regarding a balanced food intake that contained requisite protein, vitamins and minerals.