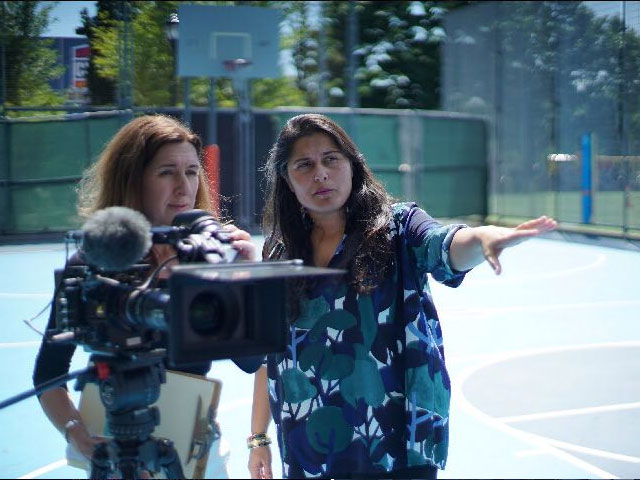 ---
Two-time Academy Award winner Sharmeen Obaid-Chinoy has teamed up with NBL star LeBron James for a new venture, Student Athlete.

The Oscar winning film-maker recently announced the teaser launch for the documentary which she has co-directed with Trish Dalton.

The film-makers spent over two years with college athletes, trying to learn about the billion dollar industry and the price players have to pay to be a part of it. The documentary airs on October 2 on HBO Sports.




James will serve as the executive producer on the short film which aims to demystify the complex nature of amateur athletics in America. The content of the film will be a documentation of the "exploitative world of high-revenue college sports" through the stories of four young men, all of whom are at different stages of their respective athletic careers.

A coach-turned-advocate and a whistle-blowing shoe rep who expose the money trail involved within athletics will also be a part of narrating the story. It chronicle the journey of athletes, from high school recruiting to post-graduation and the impact amateur athletics has on student athletes and those connected.




According to a press release, the documentary spotlights former NCAA and NFL coach John Shoop, New Jersey high school basketball phenomenon Nick Richards, now at the University of Kentucky, Mike Shaw, who played at the University of Illinois and Bradley University, Shamar Graves, a former wide receiver at Rutgers University, and Silas Nacita, a walk-on who played at Baylor University.

"The NCAA blinded by revenue goals is turning student athletes into full-time employees," Steve Stoute, one of the producers of the documentary, said.




"This documentary is incredibly important as it debunks the myth that student athletes are being fairly compensated by receiving scholarships and a valuable education. In fact, the demands put on these students by this oppressive system makes it impossible for them to get the education they deserve. The time is now to end this false narrative and reveal the truth of this exploitation," he added.

A teaser of Student Athlete was unveiled yesterday. Watch it here:



Have something to add to the story? Share it in the comments below. 
COMMENTS
Comments are moderated and generally will be posted if they are on-topic and not abusive.
For more information, please see our Comments FAQ