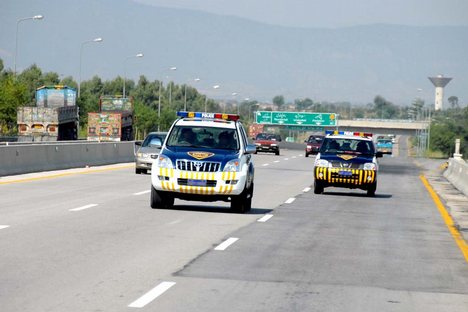 ---
LAHORE: Around 18 million (18,726,279) e-challans have been issued by the Punjab Information Technology Board (PITB) through an e-ticketing system developed for National Highway and Motorway Police (NHMP).

The authority successfully collected Rs8.2 billion and improved the efficiency of the challan process apart from facilitating commuters by paying their fines on the spot instead of wasting time at banks or traffic police offices.

The information was revealed during a meeting, chaired by Chairman PITB and Vice Chancellor of Information Technology University (ITU) Dr Umar Saif, on Tuesday.

Motorway bus firing incident: Victims still wait for justice nearly three months on

The meeting was informed that NHMP ticketing system has 573 registered devices and 2,584 officers are registered as users. Approximate daily challans issued are 31,000.

Dr Saif said the result-oriented system developed through technology provided by the PITB has shown public acceptance and it has established transparency in the traffic ticketing process.

"It has eliminated the chances of bribe and corruption," he added.

The e-ticketing system is now operational across Pakistan and being implemented by the NHMP after necessary training of the respective officials at PITB.

This has also reduced the number of traffic violations and a reduction of 44 per cent has been noticed in traffic accidents in 2017, he added.

The e-ticketing app has been improved and additional features have been incorporated in the system which includes officers helping with pictures module, tagging accidents with pictures module and fine reconciliation.

Motorway police wants no vehicle exceeding approved dimensions

PITB is also developing App called PASBAN. It is a public application for NHMP to assist in the automation of the organisation's human resource system.

The technology-oriented device was developed in June 2015 and its first trial was conducted in August 2015. After further improvements in the system, it is now operative all over the country.

The system data also collects details of vehicles, accidents, date of the incident, habitual violators, real-time location of the time stamp, accident analysis, causes and the person involved.
COMMENTS
Comments are moderated and generally will be posted if they are on-topic and not abusive.
For more information, please see our Comments FAQ