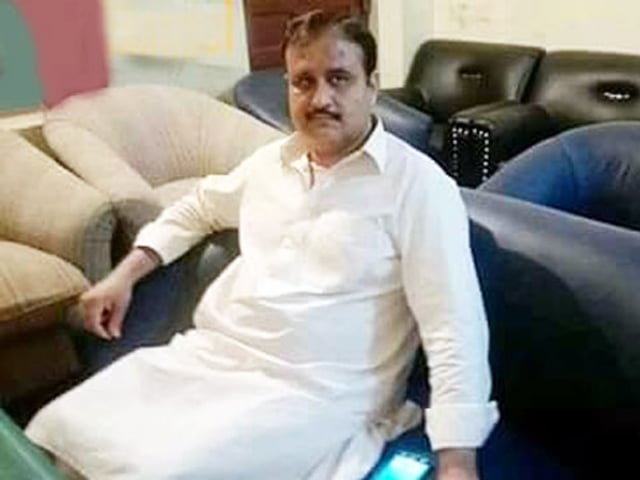 ---
MULTAN: Seraiki nationalists are bitterly divided over Usman Buzdar's appointment as the chief minister of Punjab, insisting that a province comprising three divisions – Multan, Dera Ghazi Khan and Bahawalpur – is unacceptable.

Antagonists, led by Zahoor Dhareeja, maintained that Buzdar's appointment was an attempt to bury the issue of carving out a separate province out of Punjab.

Contending that they had been waging a protracted struggle for the creation of a province, which they intend to name Seraikistan, they insisted that the new province should include 23 districts, including Dera Ismail Khan and Tank in Khyber-Pakhtunkhwa. They said that a province comprising just three divisions of Multan, Dera Ghazi Khan and Bahawalpur was unacceptable.

These nationalist elements are supported by a number of feudal landlords, Waderas and political figures, who also opposed Buzdar's elevation as the CM.

However, other Seraiki nationalists and intelligentsia welcomed Usman Khan Buzdar's election as the chief minister of Punjab.
They contended that Buzdar's elevation would help the region reap maximum benefits out of the China-Pakistan Economic Corridor (CPEC).

Expressing the hope that the Pakistan Tehreek-i-Insaf (PTI) would be able to gain a two-third majority at the Centre and provincial assemblies, they said that it was necessary to establish a separate province in southern Punjab.

Need to work hard to materialise development goal: Buzdar

Ashiq Khan Buzdar, a Seraiki nationalist and the author of Assan Qaidi Takht Lahore Dey (We are prisoners of rulers of Lahore), maintained that Usman Buzdar had a deep understanding of problems faced by people in the Seraiki and tribal areas.

If Buzdar was allowed a free hand he could solve the myriads of regional problems, besides play an active role in creating a separate Seraiki province, he said.

He maintained that Punjab Assembly Speaker Chaudhry Pervaiz Elahi had been tasked with gathering the required number of lawmakers in the assembly for establishing a new province.

Predicting the emergence of a 'forward bloc' within PML-N ranks, he said that this would help in the establishment of a Seraiki province.
According to Mehmood Nizami of Pakistan Seraiki Party, Usman Buzdar's selection was based on merit.

Defending the decision, he said that Buzdar belonged to the tribal area of Tuman Buzdar where leprosy was still prevalent and night blindness afflicted women.

He pointed out that the previous provincial assembly had already passed a resolution for the creation of two new provinces out of Punjab.

PPP, he claimed, would support the PTI in this regard and PML-N would have to back this cause to dispel sentiments against it.

Dr Naveed, the general secretary of PPP's cultural wing in the district, said Usman Buzdar had been elevated to eke out benefits of CPEC projects for his region.

His tribe, he said, lived on both sides of the boundary between Punjab and Balochistan, adding that this factor was one of the reasons he was chosen as the CM.

Usman, he insisted, was "in the good books of international and domestic establishment".

When a Balochi-Seraiki-speaking chief minister of Punjab would address a public meeting in Balochistan, it would help develop public trust both among the Baloch people and the people of the Seraiki region.

Another Seraiki nationalist, Ashraf Khan Buzdar, said that the establishment of a Seraiki province would be among top priorities of the new chief minister and his party, but to achieve a two-third majority, PTI would have to rally the support of both PPP and PML-N.

Mushtaq Gadi of the Seraiki Lok Sanjh said that creation of a new province in Punjab was imperative for state building, adding that it would solve various structural problems.

Other benefits of the new province included a balanced federation, economic growth, better governance and redressal of regional grievances, he insisted.

The Seraiki belt, he said, gained a new significance in the wake of changing geo-economic and geo-political situations ahead of CPEC.
Any delay in according the region its rightful status would lead to grave complications, he maintained.

Former prime minister Yousuf Raza Gilani also said that PPP's support was essential for creating a province in southern Punjab.
He said that if the new chief minister consulted, PPP would cooperate with the new chief minister on this issue.
COMMENTS (2)
Comments are moderated and generally will be posted if they are on-topic and not abusive.
For more information, please see our Comments FAQ