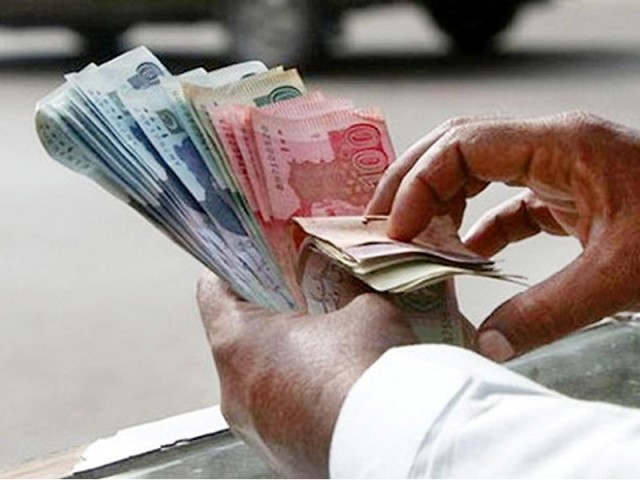 ---
ISLAMABAD: Eidul Azha festival is celebrated from the 10th to 12th of the last month of the Islamic calendar. During the festival, affluent people slaughter animals and distribute them to their relatives and poor people. This year, the festival was celebrated across the country from Aug 22 – Aug 24, and people spent billions of rupees on buying cattle to slaughter and splurging money on fancy clothes, shoes, and other accessories.

Federation of Pakistan Chamber of Commerce and Industry (FPCCI) Chairman Coordination Malik Sohail Hussain stated that this year an estimated Rs3 billion was spent solely on sacrificial animals in the country during the Eid festival. He said that Eid is the only event during the year where a tremendous amount of money flows from urban to rural areas as most of the animals sold during the time are kept and raised in villages and sold in the cities for the festival.

However, Standard Capital Securities Head of Research Faisal Shahji stated that people were expected to spend more than Rs367 billion on overall activities during Eid, including purchase of animals, transportation, feed, hides and butchering the cattle. "Last year people spent roughly Rs350 billion on the Eid festival, and this year due to rise in the U.S. dollar and the inflation factor this figure is likely to hit Rs370 billion."

He went on to say that millions of people sacrifice animals every year and a normal goat costs Rs15,000-Rs20,000 whereas the price of cows ranges from Rs80,000-Rs200,000, so the overall money exchanged could be around Rs370 billion.

In pictures: Eidul Azha celebrated around the world

Gul Khan drove his herd of more than a 100 sheep all the way from Pakistan's southwest Balochistan province to the federal capital in search of potential buyers ahead of the Eidul Azha festival. In a cattle market in Islamabad, Khan said that he buys animals from farmers in Balochistan and sells them in the capital to make a profit of at least Rs1,500-Rs3,000 on each sheep. Khan added that Eid is the best time of the year for cattle traders like him who bring animals from villages to earn good money.

Usman Bux came from a small village in Jhelum district of the country's east Punjab province to Islamabad to sell a bull he spent two years to raise. "I have been raising him up since he was a small calf, to sell him on Eid. In our city, I was offered Rs95,000 and here in Islamabad I have already been offered Rs120,000."

The FPCCI official said that this Eid also promotes cattle farming in the country as meeting the demand of supplying cattle on Eid is a yearlong process, adding that farmers buy small animals right after Eid and keep on raising them the whole year to sell them at Eid.

Police roundup 126 citizens during Eid

Eid also helps butchers to net a significant amount of money as they charge the desired amount from people to slaughter their animal. Hussain said that butchers charge whatever rates they want. Some of them are trained while others are common laborers who become part-time butchers to earn money during the festival.

People who visited cattle markets for buying the animals said that this year the prices of animals are much higher compared to last year. Shahryar Afridi, a businessman, searching for the animal in a cattle market in Islamabad stated that the cattle traders are aware of the fact that people living in cities do not have access to ordinary farmers who raise cattle in their houses and farms, so they charge them with a hefty amount of money. He said that in the future there should be a regulatory body on cattle traders and butchers during Eid to keep a check on the prices they charge the public.  XINHUA

Published in The Express Tribune, August 25th, 2018.