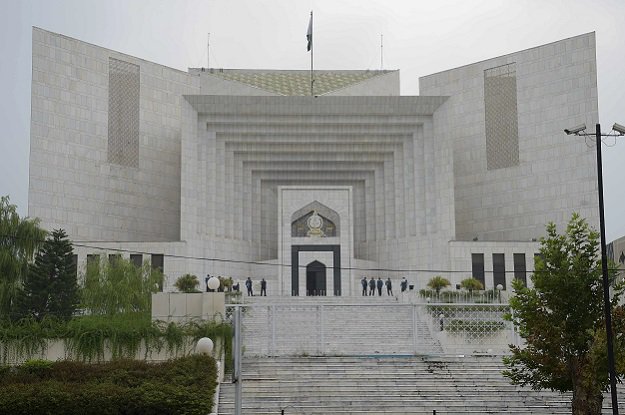 ---
ISLAMABAD: The Supreme Court ordered the secretary of housing and works and all chief secretaries of the provinces to file sworn affidavits that no government accommodation was currently occupied by any unentitled person.

The three-judge bench, headed by Chief Justice of Pakistan Mian Saqib Nisar, issued a seven-page-long order, asking them to provide details about the number of government-owned residences repossessed and allotted to entitled individuals.

No government accommodation was occupied by any unentitled person, they were also told to verify.

The federal and provincial governments were also directed to declare that no person was in possession of government accommodation above and beyond his or her entitlement.

IHC verdict requiring faith affidavits to be challenged

"All allotments are being made strictly on merit (in accordance with the) General Waiting Lists already being maintained by respective housing departments considering the chronological seniority of the applications submitted by the officials", the order stated.

Officials concerned were also asked to declare that all federal and provincial housing departments were maintaining computerised lists of available government accommodations, names and particulars of allotees, dates on which allotments were made and occupation handed over, dates on which allotees will attain the age of superannuation, when these accommodations were likely to be vacated and that this data was available on websites of respective housing departments and accessible to general public.

The order stated that the court was informed that as many as 4,200 federal government-owned houses in Karachi were under unauthorised occupation. Of the total, 400 were taken over by the housing ministry and would be allotted to entitled individuals.

Other houses were being repossessed.

Citing Additional Attorney-General Nayyar Rizvi's testimony, the court pointed out that 71 cases involving government properties were still pending in civil courts, appellate courts and high courts. Pending cases was hampering government efforts to take over these properties and allot them to legally-entitled employees. Rizvi had requested the apex court to direct quick disposal of all such cases.

The court had directed all judges concerned to decide all such cases within 15 days.

"We are also sanguine that chief justices of the high courts would constitute special benches to decide these matters expeditiously," the order stated.

K-E, HESCO directed to submit affidavits to Supreme Court

According to the order, 268 houses owned by the Sindh government had been allotted to or being illegally occupied by unauthorised persons.

In Balochistan, the order stated, the court was informed that there were 40 such cases were pending before the Balochistan High Court.

The court had asked the chief justice of the Balochistan High Court to nominate special benches for such cases.

The court had also served a notice on the Chief Secretary of Balochistan to personally appear and explain why appropriate steps were not taken for the quick recovery of such properties.
COMMENTS
Comments are moderated and generally will be posted if they are on-topic and not abusive.
For more information, please see our Comments FAQ