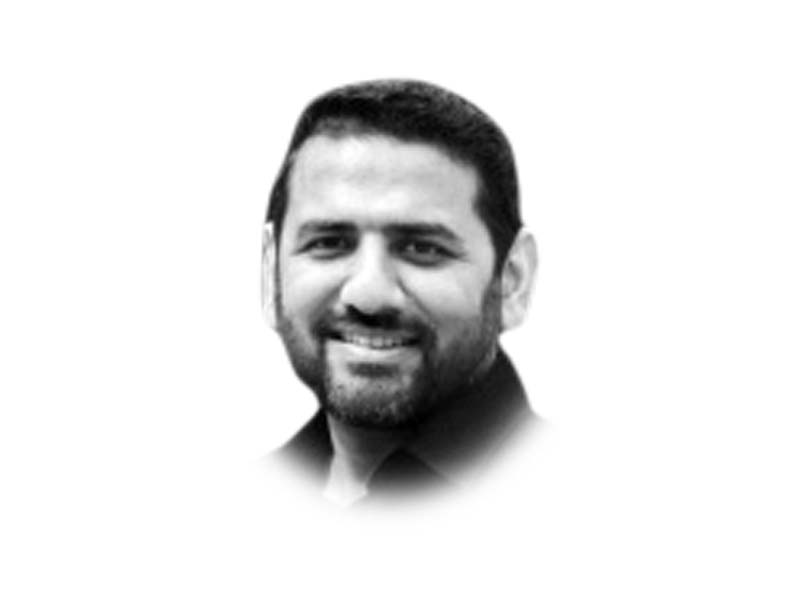 ---
"Ignorance and prejudice are the handmaidens of propaganda. Our mission, therefore, is to confront ignorance with knowledge, bigotry with tolerance, and isolation with the outstretched hand of generosity. Racism can, will, and must be defeated." — Kofi Annan



Kofi Annan — a man of peace as he is popularly known, passed away the past week after significantly contributing to the good for this world and its inhabitants. As the United Nation's seventh Secretary General, the first black African to rise to this honourable position — a Ghanaian, his focus remained at maintaining and improving peace and security through stressing the importance of protecting human rights; ensuring rule of law; maintaining equality; promoting tolerance; and upholding human dignity.

He successfully tried to find and implement solutions to most of the problems commonly faced globally, and one such area highlighted in his talks is the long-lasting and harmful effect of propaganda with a wider impact. Propaganda shapes human beliefs and behaviours, mostly unnoticed by the target audience, in line with an associated purpose. A deliberate attempt is made to influence, alter or maintain a desired opinion or belief. Preconceived opinions, including intolerance, discrimination, inequality, inequity and all kinds of racism based on either lack of information or disinformation are the desired outcomes of propaganda, as pointed out by Mr Annan. At the same time, he also suggested the formula to safeguard from such negativities: a blend of knowledge, tolerance and generosity.

Our country, Pakistan and the Pakistani nation is known for its generosity. However, illiteracy and intolerance stand high in the way of attaining progress and prosperity.

It is believed that ignorance can be confronted with knowledge, and knowledge comes from education, which means the importance of literacy becomes even more significant when it comes to dealing with the negative influence of propaganda. However, a question would still stand as to what is more important — education or knowledge or awareness? Or, do they come as a package? For thinking logically, is it any of these that is helpful or they are mutually exclusive but critical? This is still an academic debate; therefore, we can stick to the basic principle of achieving higher literacy levels to deal with any wrongdoings linked with ignorance. But let us stay reasonably aware of the fact that the source of information, knowledge and awareness also holds a very important position when it comes to making informed opinions, choices and decisions — which is a defeat for any kind of propaganda.

Kofi Annan has rightly called literacy a bridge from misery to hope. He believed that knowledge is not only power but has the power to liberate minds and hearts, the very premise of real progress. Various kinds of propagandas have been used throughout the history of nations; either it was the world wars or the liberation movements, the winning forces were successful in moulding the realities into what they wanted people to see and believe in. It was wishfully expected that with the age of information setting in, such negative modes of shaping beliefs and behaviours would no more exist. But what we see now is an even stronger force of propagandas equipped with smarter tools to twist and shade information according to the "related" objectives. Information manipulation and selective exposure, based on emotional intelligence, is helping countries and groups win their coveted wars quietly. So, although this access, or let us call the over-access, to information has helped in liberating minds and hearts but that too in a very controlled and steered manner, still keeping it far away from the real meanings of liberty and freedom of thought and opinion.

Attaining literacy has been a predominant objective on the policy agenda of most of the developing countries for long, but recently another important focus area — tolerance, has surfaced as very critical and highly consequential. Everyday news from the larger world report multiple events of intolerance both in the developed and the developing countries — there is racism, of many types of course; and multiple strong and unfounded stereotypes. Countries and nations are divided deep within, and unfortunately these divides keep growing based on the propagandas by various groups and powers with vested interests — leading to rampant intolerance and violent extremism.

The situation gets even dismal when this intolerance is based on invalid, unverified and intentionally biased information. This largely disproves the perception of linking the exposure to information with awareness that has failed miserably to bring the desired result — peace; whereas Kofi Annan believed that education is the most effective form of defence spending and must be used as a peace-building measure. However it is true to a large extent that it has not achieved the purpose. The societies and nations are turning more and more intolerant irrespective of the level of academic attainment and literacy.

Mr Annan once suggested that in order to become good global citizens, people need to begin from their own communities. Further apprising that to live is to choose; and for choosing well people should know where they want to go and why. So, this is all about having knowledge and the right knowledge that can help achieve individual and collective goals. As information is a regulated medium in most of the countries, including Pakistan, it becomes the responsibility of policymakers and implementers to safeguard the right of people to true and factual information. This could be ensured by empowering the regulators, and equipping such institutions with the right mix of resources — both material and human. The country has a lot of unmet policy needs, subsiding the value of fresh efforts to look for new avenues — let me finish with the words of Kofi Annan, while paying respect to him on behalf of the whole Pakistani nation: "There is no need for new promises; let us start keeping the promises we already made".

Published in The Express Tribune, August 21st, 2018.

Like Opinion & Editorial on Facebook, follow @ETOpEd on Twitter to receive all updates on all our daily pieces.
COMMENTS
Comments are moderated and generally will be posted if they are on-topic and not abusive.
For more information, please see our Comments FAQ