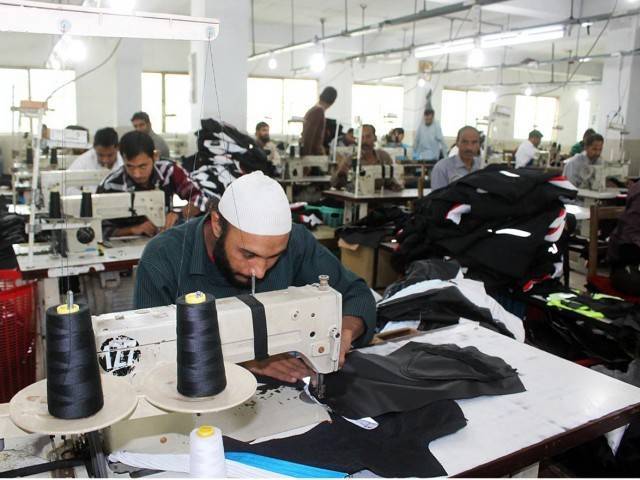 ---
LAHORE: Small and medium enterprises (SMEs) across the globe play a significant role in economic and social development of a country through entrepreneurship and employment generation.

Pakistan is no exception, where SMEs comprise nearly 90% of all enterprises and employ around 80% of the non-agricultural labour force. The share of SMEs in annual gross domestic product (GDP) is approximately 40% and they contribute almost 25% to total export earnings.

Moreover, small and medium-sized firms and businesses are more evenly spread across the country, thus, ensuring a more inclusive and equitable source of income generation.

The growth of SMEs is, therefore, a necessary condition for Pakistan to achieve above 6% growth target and to be able to create 1.3 million jobs annually to accommodate youth of the country, as outlined in the recent Human Development Report. Even with a significantly high contribution from the sector, most of the SMEs in Pakistan are structurally locked in a low productivity trap, largely dependent on labour-intensive factors of production with minimal use of innovation and in desperate need of technology upgrading to steer competitiveness.

SMEs should be part of political agenda   

SMEs in Pakistan have seen a stifled performance, the main factors hampering these enterprises include limited access to institutional finance, weak organisational structures, disincentive to grow, inadequate and expensive access to utilities, variable and unreliable quality of raw material available locally, little or no investment in technology and human resources development.

Provincial and federal governments have taken several initiatives to improve support drivers and legal framework for the sector. These broadly include provision of business development services, cluster development programmes and creation of credit bureaus to facilitate small firms in acquiring funds while reducing credit default risks for banks.

However, despite such measures, the SME sector in Pakistan is still performing much below its actual potential.

Some exceptions

Notwithstanding the challenges faced by the sector, some exceptional industries have demonstrated resilience and registered exceptional growth. These include the sports goods industry, surgical instruments sector and hospitality industry.

The fact that Pakistan continues to be the official football supplier for the FIFA World Cup and is the production hub of quality surgical instruments supports this claim.

Performing enterprises in these sectors have been able to produce better quality products through a relatively more efficient use of inputs, better use of technology, employment of skilled labour and effective marketing. Business approaches and strategies adopted by such firms in a corrosive environment with potential for future growth can serve as blueprints for similar enterprises.

In 2002, there were 2.95 million industrial establishments and 589,241 manufacturing establishments in Pakistan. In contrast, in 1988 there were 2.02 million industrial establishments and 290,073 manufacturing establishments.

A comparison indicates that industrial establishments with less than 100 employees increased 55% over the period. Census data for 2017 is still not out, but a similar growth trend is expected, making the sector a key provider of youth employment.

SBP increases loan allocation for SMEs

Growth drivers

Basic drivers of SME sector growth and productivity are creation of capital assets – ie investment – and the efficiency with which these assets are used. The incentive to invest and achievement of economic efficiency require a number of conditions.

First, it almost goes without saying that rapid SME development cannot be sustained in the absence of a secure law and order condition. The federal government and the Punjab government both have done a lot to improve the security situation. There needs to be a sustained effort to maintain this.

Second, successful SME development requires a stable macroeconomic environment. Without this, it becomes increasingly problematic for businesses to assess future costs and returns, and therefore take a reasonably firm view of expected future profits. Since business investment depends to a large extent on expectations of future profits, any uneasiness concerning them is likely to result in scaling back of investment plans.

Third, development of the sector requires a transparent and effective system of economic governance. Such a system will secure property rights and promote effective compliance with contractual obligations, create an environment of open and fair competition that will minimise costs and establish an efficient mechanism for adjudicating and resolving commercial disputes. Businesses should have trust in the system for quick and fair decisions on disputes and there should be little cost of engaging with the government.

Fourth, increasing the sector's productivity requires efficient factor markets – land, labour and capital – so that factors of production can move easily and at low cost from areas of low productivity to where they are most in demand. Factor markets in Pakistan still have a substantial degree of rigidity and uncertainty.

Thus, for example, many studies have pointed to inadequacies in the system of registering land transactions and the consequent uncertainty that is created over property rights. LRMIS in Punjab is a big success for agriculture property, but urban property is still problematic.

Uncertain property rights, in turn, mean it can be difficult to use such assets as collateral or, if they are accepted, it is frequently for a value substantially less than their market price.

Restrictive measures

Similarly, Pakistan's labour market must be made more flexible by addressing issues of restrictive regulations relating to overtime conditions, length of temporary contracts, retrenchment procedures, etc. Moreover, businessmen still complain of intrusive and uncoordinated inspections by different authorities that disrupt production.

As a result of the several restrictive measures and discretionary approach of different authorities, many, if not most, firms are known to circumvent labour laws to some degree.

Labour mobility and information gaps in the skills sector are a major issue. For instance, Sialkot has jobs but not enough youth is participating in the labour market.

Small enterprises need workable policy

Fifth, one must not forget the hardware issues. Successful private sector development requires adequate infrastructure, especially in the form of energy supply, utilities and transport logistics.

These factors help a firm to minimise costs and remain competitive, and are especially important for international competitiveness.

Given the importance of the sector, the Planning and Development Department, Government of Punjab, whilst working on the revision of the Punjab Growth Strategy 2018, is focusing strongly on the revival and growth of SMEs.

Major thrust of the strategy will rest on the five critical pillars stated above. The department, under its proactive approach, is working for developing the new growth strategy so it can present a well-designed economic agenda for the new government and they have strong programme designs to meet current social and economic challenges.

Mohammad Usman Khan is part of the Economics Faculty, Lahore University of Management Sciences and Dr M Amanullah is Chief Economist at the Planning and Development Department, Government of Punjab





Published in The Express Tribune, August 20th, 2018.

Like Business on Facebook, follow @TribuneBiz on Twitter to stay informed and join in the conversation.