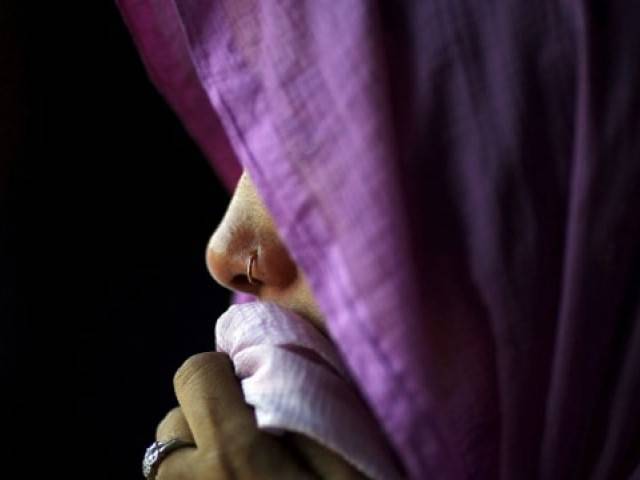 ---
ISLAMABAD: A 16-year-old girl, who was allegedly kidnapped at gunpoint from her home in Rawalpindi and was sexually assaulted by two men for two days died at her village early Sunday morning.

She was an 8th grade student.

According to the victim's family, she was kidnapped by one of the two suspects, Imran, on the night of August 8.

When the search for locate her began next morning, a man named Javed from a neighbouring village approached the girl's father saying his daughter was in Chakwal and offered help in bringing her back if the family paid him Rs3,000.

Minor boy 'sexually assaulted' in Rahim Yar Khan

The family paid the man, who told told them that their daughter would reach home in two hours. But she did not. The girl's father kept dialing Javed's number throughout the night but he did not pick up.

Next morning, when the girl's father went to Javed's house, he found his daughter unconscious. Javed claimed that he had just brought her back from Chakwal and handed her over.

However, when she reached home, she started crying and told her family that she was kidnapped at gunpoint from the roof of her house on the night of August 8 and was taken to Javed's house in the neighbouring village.

Her family later informed the police that she was kept in Javed's house for two days, where Javed and Imran took turns to rape her.

Rawat police had registered a rape case against the two suspects but did not arrest them until the girl died on Sunday morning and the case attracted media attention.

The girl's family told The Express Tribune that she was unwell ever since the incident. "She threw up and died soon afterwards at around 5am today," a family member said.

She was taken to a hospital for a post-mortem examination to determine the cause of death. The family member said the girl was enrolled in class 8 but had left school a couple of weeks ago.

Kasur rape cases: Imran Ali handed four additional death sentences

Station House Officer (SHO) Nasir Abbas said that both suspects, Imran and Javed, have been arrested in the rape case. He said the family had not contacted the police during the time she was missing and only approached after she had been recovered.

He said both DNA and postmortem reports were awaited to confirm sexual assault and establish the cause of death.

The SHO further said that as per the family, the girl was not well ever since the incident and perhaps died due to the same reason but he added only the postmortem report would ascertain the the real cause of death.
COMMENTS (1)
Comments are moderated and generally will be posted if they are on-topic and not abusive.
For more information, please see our Comments FAQ