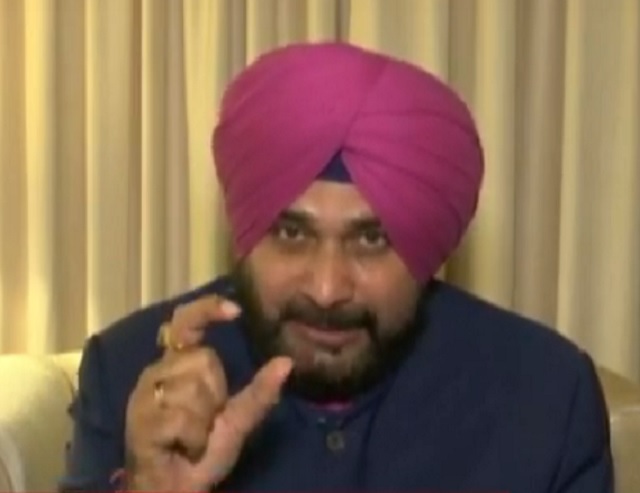 ---
"Pakistan's army chief has told me that he wanted to be a cricketer," India's cricketer-turned-politician Navjot Singh Sidhu told NDTV in an interview after his visit to Pakistan for the swearing-in of Prime Minister Imran Khan triggered controversy back home.

"Bajwa sahib came up to me and said, 'I'm a General who wanted to be a cricketer. It was his dream that he wanted to be a cricketer," Sidhu said when asked by the news anchor what did Pakistan's army chief Gen Qamar Javed Bajwa say when he hugged him at the swearing-in ceremony.

"He [Gen Bajwa] was very warm. He said, 'Navjot, we want peace'. That was wonderful to hear," Sindhu said. "And then without me saying anything, he says, 'when you celebrate 550th birthday of Baba Guru Nanak, we'll open up the Kartarpur sahib corridor'," the former Indian cricket star said.

Sidhu under fire in India for hugging Pakistan's army chief

"It was a dream come true. I was so overjoyed [to hear that]," said Sidhu, the only Indian cricketer friend of Imran who attended his inauguration.

"He [Gen Qamar] said, 'Happy!'. I said, 'Sir, I'm very happy'. Then he comes up [and hugs me] and says 'We will think of doing even better things,'" Sidhu recalled. "It was very positive."

Sidhu has come under fire from hardliner in India, for his Pakistan visit and especially for hugging the Pakistan army chief. However, he sought to soothe the frayed tempers saying that Pakistan's services chiefs met all guests sitting in the front row at the ceremony. He said that he had met the chiefs of Pakistan's navy and air force, not just the army chief.

WATCH: Imran struggles with national language, attire during oath-taking

"I think we need to take cognizance of the fact that this is a change. And any change will bring hope. Hope sees the invisible, conquers the impossible," he said. Sidhu said that he has hope and trust in Imran Khan whom he has known as a friend for the last 35 years.

"If [such a] man says, 'You come one step [forward], we'll come two [steps]', I pray to God India takes that one step," Sidhu said, adding that what has to be done has to be done by the government and that he has no control over it. "This is something new. This is a new dawn."

The former cricketing star said that peace and dialogue is the only way to normalise relationship between the two countries.

He also laughed off criticism from Indian politicians on his visit, saying he would not comment on BJP politicians' remarks that Sidhu's attendance at Imran's swearing-in was an act of 'disloyalty'.
COMMENTS (1)
Comments are moderated and generally will be posted if they are on-topic and not abusive.
For more information, please see our Comments FAQ