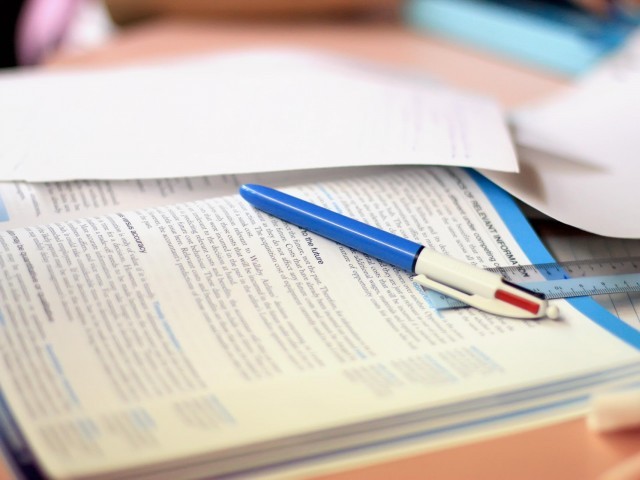 ---
LAHORE: After postponing the leadership training for schoolteachers due to the general elections, the Punjab School Education Department (SED) is continuing the training of heads of government-run schools in the province.

In this connection, the SED has informed the Chief Executive Officers (CEOs) of the District Education Authorities (DEAs) of all the 36 districts of the province about the 8-day training of school heads.

Elections take priority: SED cancels training of school heads

The letter sent to CEOs said, "The Quaid-e-Azarn Academy for Educational Development (QAED) had, therefore, planned 8 days School Leadership Development Programme (SLDP) training of higher secondary, high and elementary school head teachers in all 36 districts of Punjab for 15,000 head teachers in April and May, 2018 in three groups but the training was postponed due to the overlapping of trainings carried out by the Election Commission of Pakistan for Election 2018."

It further said, "After the completion of elections, the trainings on SLDP are being resumed."

According to the new schedule, the second training session of the first group started on August 15 and will end on August 18.

Earlier, the second session was due between May 4 and May 8. The first session was held between April 18 and 21.

Similarly, in group two, the session will take place between September 10 and September 13, which was earlier scheduled between May 9 to May 12. The second session for the third and last group will be held between September 14 to 18.

SED has also advised the CEOs to make sure that the selected teachers attend the training sessions.

The letter said, "All Chief Executive Officers (District Education Authority) are directed to ensure 100% participation of head teachers in the leadership training as per revised dates."

Teachers blame SED for using delaying tactics

Earlier in April, SED postponed the SLDP under QAED because of the election training of teachers.

The training was overlapping with the orientation sessions by the ECP for assistant presiding officers and polling officers from April 23 to May 12.

Published in The Express Tribune, August 17th, 2018.
COMMENTS
Comments are moderated and generally will be posted if they are on-topic and not abusive.
For more information, please see our Comments FAQ