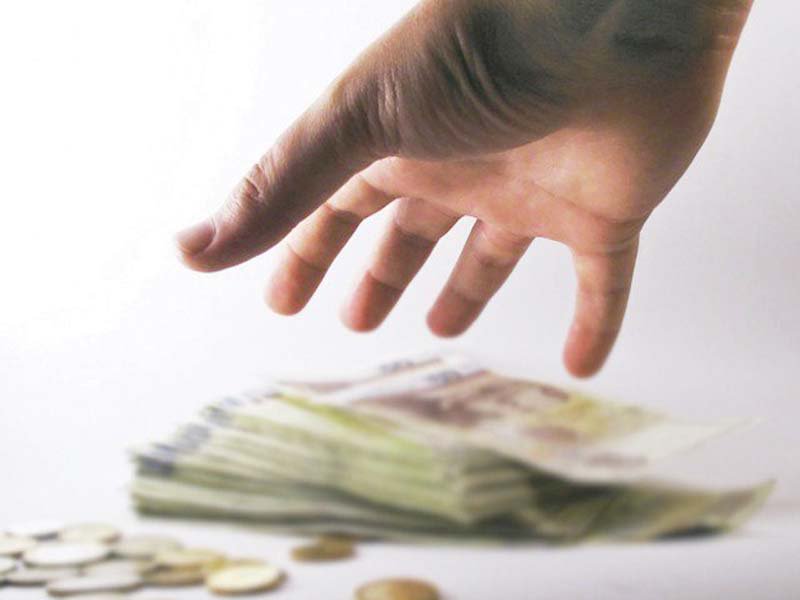 ---
ISLAMABAD: More than Rs250 billion have been laundered through fake accounts from Pakistan to foreign countries, a top government official revealed to The Express Tribune.

Meanwhile, during the hearing of a suo motu case pertaining to alleged money laundering of Rs35 billion through fake accounts, Federal Investigation Agency (FIA) Director General Bashir Memon on Monday informed the country's top court that the FIA had discovered another 15 accounts with transactions worth Rs6 billion.

His progress report stated that during further investigation, another 15 suspected fake accounts have come on record for which enquiry is actively progressing. The list has also been provided of 15 suspected accounts.

According to the report, an account for Dream Trading & Co for one Muhammad Rasheed had been opened by Mukhtar Ahmed, who is involved in opening other accounts at UBL and Sindh Bank by adopting the same procedure of changing signatures. Rs2.39 billion was transferred from February 2012 to September 2013.

Money laundering laws only apply to public servants: Talpur

The report also informed that another account titled Ocean Enterprises for one Abdul Qadir was opened by Ahmed, wherein Rs2 billion was transferred from February 2012 to September 2013. The third account titled Star Broker Badin for one Ejaz Ahmed, wherein Rs1.06 billion was transferred from July 2014 to February 2015.

The FIA has also shared a list of 14 individuals whose CNICs were used -- Naeem, Hasan Brohi, Amjad Aftab, Ghulam ul Nabi, Jangdeesh, Afzal, Hanif, Jalal, Mushtaq, Asad Ali, Bakhsh Salangi, Muhammad Ashraf, Tariq Sultan and Muhammad Umair.

It was also informed that an account in the names of Zain Malik and Mushtaq Hazaro was opened at Summit Bank, Dolmen City Branch. Between February 2014 and January 2015, an amount of Rs8.3 billion has been routed in this account. An amount of Rs4.71 billion has been transferred in a fake account wherein Rs3.76 billion has been withdrawn in cash under fake signatures of Tariq Sultan, Muhammad Ashraf, Naeem and others whose CNICs were used for cash withdrawal from fake or suspected accounts.

"Haji Haroon is owner of H& H Exchange Company. He has Whatsapp contacts with Hussain Lawai for resolving issues of accused Nasir Abdullah Lootah. Haroon provided Rs38.1 million in pay orders from a fake account against cash and prize bonds for unofficial payment for two plots. Numerous cheques have also been credited in five suspicious hawala accounts in Peshawar. The pattern of transactions in billions of rupees suggests that these accounts pertain to persons...in Dubai."

It is also submitted that Pak Oasis Ltd is a government contractor for installation of RO plants, which deposited Rs98.32 million in fake accounts. Scrutiny of bank records revealed that huge cash amounts were withdrawn from suspected accounts by accused Naeem and Hassan Brohi using CNICs of different persons.

The FIA has also revealed that online verification from FBR reveals that out of seven individuals, two are blacklisted while three are active, for which a probe is underway.

During the hearing, Memon told the three-member bench headed by Chief Justice Mian Saqib Nisar that the money transferred through fake accounts was collected through bribery.

Upon this, Justice Umar Ata Bandial asked the DG not give such statement before the completion of the investigation. "Don't label them as corrupt," he added.

Likewise, Shahid Hamid and Ayesha Hamid, counsel for Anwar Majeed, Abdul Ghani and Zulqarnain, also strongly reacted to DG FIA's statement.

"This is a media trial and his statement will be tomorrow's media headline. Such things are prejudicing the case," Ayesha Hamid said.

Likewise, Shahid Hamid also protested Memon's statement and said the official should provide evidence of corruption before passing such statements.

However, the bench said that that it all depends on the accused's explanations about the transfer of money through the alleged fake accounts. "The onus of proof is on you," the CJP remarked.

Earlier, when the counsels for the accused urged the SC to refer the matter to a trial court, the CJP said that the "SC has unparalleled and unmatched power to give any direction under Article 184 ( 3) for complete justice".

Likewise, the chief justice said that the top court can also quash the interim challan submitted by the FIA before the special court in this case.

However, Justice Bandial made it clear that whatever order would be passed, it would be done under the law.

Shahid Hamid also requested the court to grant additional time to Anwar Majeed and others with regards to their appearance before the SC.

The bench directed accused persons including Anwar Majeed to appear before the apex court on Wednesday (Wednesday). Likewise, FIA will not arrest them on their arrival and appearance before the court.

Farooq Naek, counsel for Faryal Talpur and Asif Ali Zardari, said his clients are ready to join the investigation and also apologised on behalf of the party over the incident wherein party workers abused the chief justice. "The PPP always respects the judiciary, Asif Zardari has remained in prison for 11 years," he added.

SECP rolls out new anti-money laundering regulations in line with FATF recommendations

The court also directed IG Sindh to take departmental action against police officers who have been found guilty of harassing witnesses.

"The courts are providing justice, however, impediments are being created before them" the CJP added.

Meanwhile, the chief justice asked FIA DG to name the officials who were part of the Panama Papers JIT.

The CJP also made it clear that military officers would not be a part of the proposed JIT in this matter, as the apex court wants to include officials familiar with white collar crimes.

On why MI and ISI officials were part of the Panama Papers JIT, the chief justice remarked in a lighter vein that military officers were included there "just to spice it up".

The hearing of the case has been adjourned till Wednesday (tomorrow) when the SC will consider FIA's suggestion regarding the constitution of a JIT, comprising personnel who were part of the JIT that led the Panama Papers probe. However, the bench said that they will hear out all respondents before the formation of a JIT.