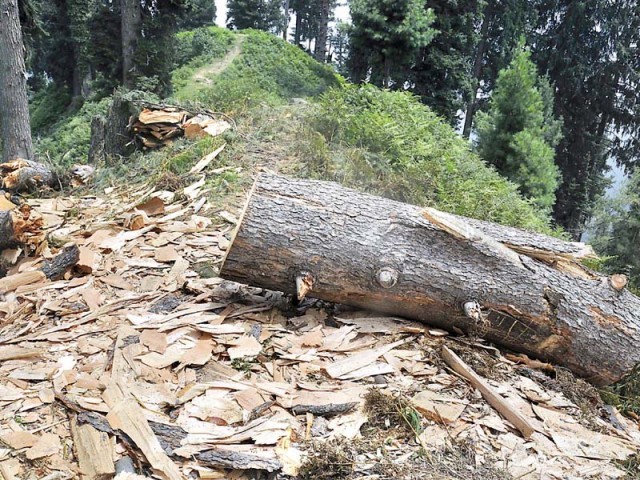 ---
LAHORE: The World Wildlife Fund (WWF) Pakistan has pledged to plant 1.4 million trees by August 2019 through the active participation of different stakeholders, local communities and passionate individuals.

In a press release issued on Sunday, WWF-Pakistan Director General Hammad Naqi Khan said that whenever it was time to address environmental challenges, often the solutions required policy changes at a government level.

"What sets us apart is that this time the people of Pakistan are in control, bringing about a measurable change by simply planting a tree," he expressed. "Through the 'Rung Do' campaign we are encouraging individuals to take action by planting saplings in cities and villages across the country."

'Deforestation could prove fatal for humans, crops'

WWF-Pakistan is stressing on planting indigenous trees which will not only provide shelter to various bird and insect species but will benefit local eco systems as well, he added. He also appealed to citizens to plant more trees this year and help raise awareness about this cause. It will also monitor the progress through fixed point photography so that a measurable and real impact can be gauged.

By launching this campaign, WWF-Pakistan aims to contribute to the Bonn Challenge, a global effort to restore 150 million hectares of deforested and degraded land.  It is expected that 1.4 million trees at maturity will sequester 70 million pounds of atmospheric carbon dioxide.

Deforestation causes 25% greenhouse gas emissions

It is also estimated that the raising of 1.4 million plants from potted plants, cutting and sowing will generate 8,750 man-days of employment for local people and 1,400 hectares of forest cover will recharge about 1,344 million litres of water annually, the press release added.

Pakistan is among the top ten countries affected by climate change. Between 2000 and 2010, Pakistan lost an average of approximately 43,000 hectares of forests (equivalent to half the size of Islamabad) every year. With only two per cent forest cover remaining, the country's deforestation rate is the highest in Asia, and is well below the recommended cover of 25%.